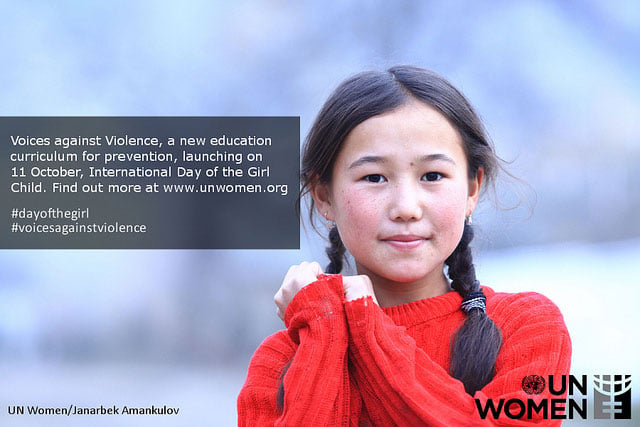 In my mind, words and language have always been important. (No surprise.) I delighted in the increased attention to inclusive language in communication over the years because it reflected a growing awareness that language does not merely reflect the way we think: it also shapes our thinking.
Today we know that if words and expressions that imply women are inferior to men are constantly used, that assumption of inferiority tends to become part of our mental frame, our mindset. But while disparaging language about people with disabilities, racial/ethnic minorities, age, or various cultural and religious groups has become rare in public communications (or it causes a furious uproar), there are disturbing signs that gender bias in communication is becoming commonplace again. Let's look at a few examples.
Gender Bias in Business
Bloomberg Businessweek has featured a series of articles drawing a parallel between the Silicon Valley high-tech industry of the 21st century and Wall Street's financial industry of the 1980s and '90s. The case is made that in addition to exponential growth, billions in revenue, and the "ability to lure the brightest young minds with outsize pay," the analogy includes a "male-dominated culture of rampant sexism." Harassing, gender-biased language was cited repeatedly in the lawsuit filed by Whitney Wolfe, the first female employee and disputed co-founder, of hot tech startup Tinder.
Meanwhile, the Wall Street Journal reports on a remarkably similar high-profile story at software startup GitHub, which led to the resignation of the company's president. Claims of gender-based harassment and a hostile work environment swirled on Twitter and in the tech industry trade press.
Such high profile, big money examples can seem remote to small businesses and nonprofits. But before you feel too complacent, ask yourself if you have seen any gender stereotyping or imbalances recently like these two examples from my past week in idyllic, supposedly enlightened Vermont.
Photos of four white males on the cover of a booklet titled "The 50 Best Pieces of Entrepreneurial Advice You'll Ever Hear"
A series of training webinars and videos in which the decision-maker was repeatedly referred to as "Mr. Prospect" or "Mr. Client." (Apparently there is no interest in "Ms. Prospect" in business?)
Gender Bias in the Media
Diane Sawyer's announcement she would be stepping down from the anchor's chair of ABC's "World News," leaves the major TV networks without a female evening news anchor for the first time in nearly a decade. This is not a good thing. Evening news anchors have gravitas. This is particularly apparent in contrast to the current style among morning news anchors, where the men continue to wear suits and the women wear sleeveless sheath-style dresses.
Gender bias and disparity in the media is well recognized. Women are not cited proportionally as expert sources nor are they quoted as extensively as men, regardless of their stature. The latest study on gender bias in the media examined who gets to speak as guests on cable news talkshows.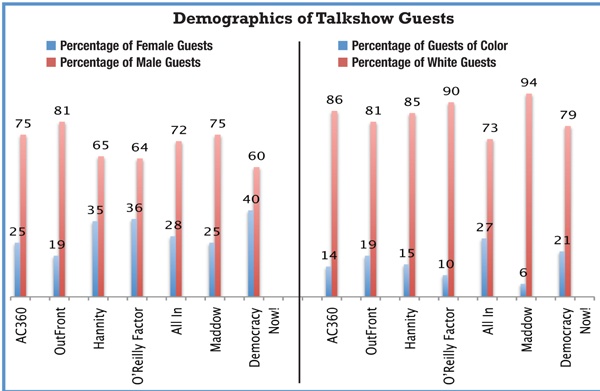 Extra! July 2014. Fairness & Accuracy In Reporting (FAIR)
Why does it matter and what can we do?
I've written before about the very human tendency to look to see yourself and ask WIIFM whenever a message is received. With women controlling an ever-increasing proportion of purchasing dollars, it seems foolish not to go to great lengths to avoid gender-biased communications. Marketers can add a gender inclusiveness screen to their messaging process. Women can speak up when they encounter biased language or behavior, and vote with their wallets.
But much more important than the impact of gender bias in simple economic terms is its impact on the self-image of women and girls, and its role in perpetuating violence against women in our culture. Here, as is so eloquently explained by Jackson Katz in "Violence against women — it's a men's issue" – powerful men must take a leadership role because other men cannot hear women on this issue.
Jackson Katz at TEDxFiDiWomen – YouTube
Resources