Website Design and Development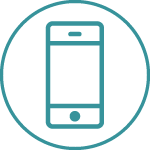 Establishing and maintaining a strong website presence remains essential for the success of businesses as well as nonprofits and government agencies. We can help you plan, design, develop, and optimize a website from scratch, or help you upgrade an existing website to make it work harder for you.
Responsive Website Design and Development
We consider website (and blog) design and development to be, first and foremost, a task of enabling communications. Ideally, award-winning sites would not be judged solely on the value of their content or their artistic merit, but on the entire user experience. To us this means developing a site for you that is user-focused, with strategic and close attention paid to how your visitors will reach and navigate through the site, and most importantly, what content the user will expect to find within.
We specialize in using open source content management systems, and in providing the training for your team to make it easy for you to use and maintain your website. Since 2012, we have delivered responsive (mobile-friendly) website designs.
Unlike many local firms, 100 percent of our web design and development work is done here in Vermont.