Content Marketing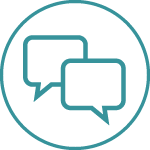 Today's digital specialties are fragmented so new terms are needed to differentiate the integrated, cross-channel approach we use to deliver results for our clients.
What is Content Marketing?
Content marketing includes everything involved in the creation and sharing of content for the purpose of promoting a product, service or cause to attract and retain customers.
Each piece of marketing content (e.g., whitepaper, video, newsletter, webinar, blog post, presentation, etc.) becomes a marketing asset that can be used to educate and generate interest for your products or services.
Content marketing is the original inbound marketing, and it is all about attracting prospective clients to your organization through an integrated combination of activities: search engine optimization, content marketing, blogging, video streaming, social media promotion and other avenues, including some of the tried-and-true traditional marketing and PR activities. The goal is to engage with your customers by providing them with information (or content) they need and want as they work their way through the awareness and research phases of their journey—and well before they reach any decision point. In the marketing world, we refer to this as "lead nurturing." In Vermont, we tend to call it "building relationships."
Content marketing and inbound marketing: How we can help
We offer soup-to-nuts content marketing services grounded in your organization's values and solid research on your customers and market. Based on your needs, we can provide the following individual services or an integrated bundle of services:
Content marketing strategy
Content optimization (how to make the most of your content assets)
Personas (profiles) of your buyers and customer segments
Website content (writing, editing, images, infographics, video, audio, etc.)

Search engine optimization (SEO)

Editorial calendars to support your annual goals
Blog content (writing, editing, images, infographics, video, audio, etc.)
Article and whitepaper writing
Videos, webinars
Social media content and promotion
Marketing content including case studies, articles, news releases, newsletters, emails, videos and more
Analytics and reporting
Our content and inbound marketing services are tightly integrated with your traditional and social media promotion, landing pages designed for conversion, and email and website programs designed to nurture leads and build relationships.
Where and how we share responsibilities between our agency and an in-house team varies based on each client's needs and internal resources. Questions?