Nonprofits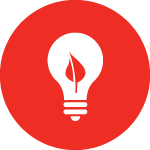 Marketing for nonprofits and associations has long been a mainstay of the work we do at Marketing Partners. We have decades of experience and are particularly enthusiastic about opportunities to partner on an integrated marketing program with those working for social good in the private sector.
We add a deep understanding of the special mission, needs, and constraints of your work in the nonprofit sector to the state-of-the-art marketing communication tactics and techniques in our toolbox so you know your constituents, members, and donors will be well served.
Marketing Partners, Inc. is honored to have served numerous national, regional, and state nonprofits, foundations, and associations. We serve clients working to benefit and bring change for good to public health, the environment, education, social justice, children, youth and families, and other complex social issues.