Advertising and Media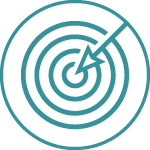 We offer a full range of creative advertising services for integrated multi-media campaigns: from concept, design and copywriting through production and media placement.
We have created and placed advertising for our clients for a variety of strategic objectives and audiences using every media channel — from the traditional trio of TV-radio-print, to on-site B2B variable message signs and airport lenticular displays, to online ads and social media promotions to support employee recruitment efforts.
Our media planning and purchasing is done in the most cost effective manner to help produce significant results. We are tactic- and media-channel neutral. We are not swayed by the latest fad, what's been done in the past, or commissions from the media.