Hiro Soga | Marketing Partners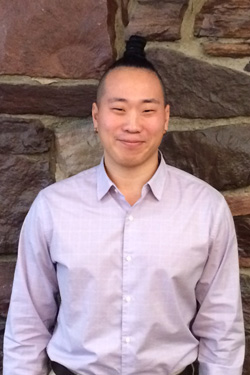 After 6 years in Philadelphia, Hiro is eager to make his mark on his Vermont hometown. With experience in graphic design, copywriting and all things social media, he is excited to be able to contribute to our agency team as a content marketing and research coordinator. Hiro graduated from Temple University where he studied advertising and copywriting while simultaneously exploring the city through his taste buds.
An avid traveler, Hiro has gained a wide range of perspectives from all over the world. Along the way, Hiro has gathered years of bagel shop experience, making him a self-appointed bagel expert. In his spare time, he is a rugby coach for a local high school and college. A 10-year rugby veteran, Hiro also plays rugby with the Burlington Rugby Football Club. When he's not playing rugby, Hiro dabbles in multiple musical instruments, is a diehard Eagles fan, and caters to his bratty cat's every need.

HubSpot: Inbound Certification, Inbound Marketing Certification, Content Marketing Certification, HubSpot Marketing Software Certification