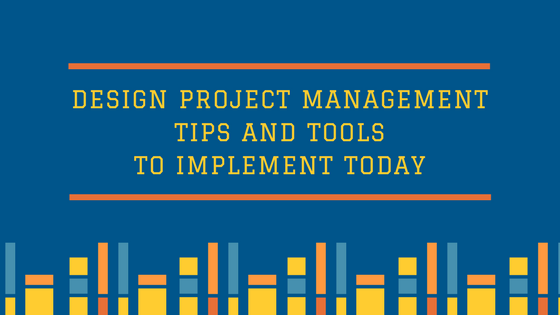 Time is funny. It flies. It can be saved and wasted. When you're working on a design and content project with lots of moving parts and people, time is also money. In many mission-driven organizations, time and money are often both in short supply. In an ideal world, every project begins with a creative brief that stakeholders within your organization and outside partners have signed off on. But for those seemingly inevitable, unexpected or rush projects, here are some time-saving tips for success I've hammered out on the anvil of experience on both sides of the design project management window.
Simplify communication channels
Designate one member of your team as the contact for all communication with outside partners (marketing folks, printers, ad reps, etc.). The contact acts as a hub to make sure content, image, and format questions have been answered, and that everything needed to produce your project is accounted for before the project is handed off for design and production.
Centralizing communication can cut down on the time you would otherwise spend chasing down missing pieces and fielding questions about conflicting edits or matching images to specific content from your internal or external teams after the project has been handed off.
There are many tools available to help keep your team well coordinated. The marketing tool gurus at HubSpot list some good project management tools for agency-client teams. Based on client preference and project complexity, I use Basecamp, Smartsheet or Trello.
Be specific
Spell out exactly what you need and when you need it from everyone on your team: content, images (photos, illustrations, charts, videos, etc.) image information (captions, what content it goes with, copyright and credit info), and what formatting expectations your team may have ("Ohhh! You wanted this to be a sidebar?!").
A Gantt chart is a good tool to use, allowing you to easily see the workflow. MS Project and Smartsheet offer sample design production project templates, or you can download a free, editable Gantt chart template from Google Sheets.
Organize your production asset files
Too busy to organize your files? This can take less than a minute and save you buckets of time — Create a project folder, with subfolders for content, images, and notes or communications about the project.
Are you toying with the idea of using that perfect image you found online? Hold it right there. Do not do anything with an image, a quote, or any other material that was not generated from scratch by your in-house staff until you have secured, in writing, the legal right to reproduce it for your project.
Consider everything on the internet or published in any way as owned by someone. Tracking information can be imbedded in image files to make it easy for them to see who is using their image and it is becoming more common for companies to have to pay exorbitant fees for after-the-fact permissions –even with those represented as "free." It would serve you well to read our blog post on avoiding copyright risks.
Image size matters.
If your image is too small or doesn't have a high enough resolution, it can look bad, making you look bad. It doesn't need to simply look good (in focus, level, good contrast, non-distracting background etc.). It needs to be optimized for whatever media and size that it's going to be published in – online, print, or broadcast. Our production guru, Dave Bowers, takes you on a deep dive in his image resolution and quality blog post. It's got to be large enough to reproduce well at the size you want online or in print – but not so big that it takes forever for it to load on your website.
Summary
It takes all the fun out of a design project for everyone when it spirals past deadlines and budget objectives. The time you spend up front setting up protocols that work for you and your team will result in a smoother, saner, and more successful project management experience – and help you reach your goal of producing successful projects that advance your mission.