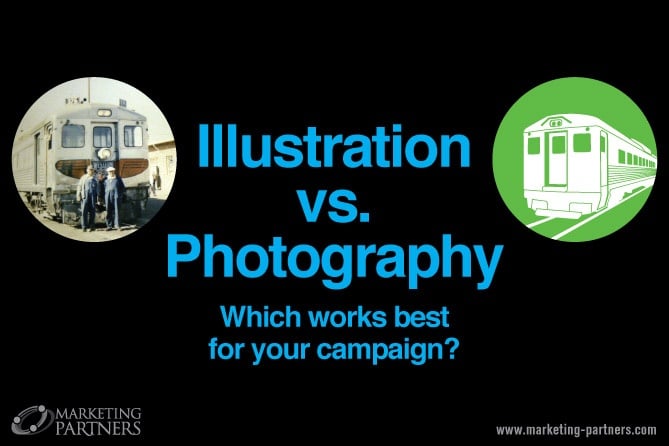 You need visual impact for your upcoming, mission-driven campaign or promotion. Which will work harder for you— illustration or photography? The short answer is, whatever your marketing professional's research shows will appeal most to your target audience. This research can include customer age, income, education, nationality, gender, political leanings, lifestyle, buying history, and more. There are many other factors, though, such as the look and feel of your campaign, your brand story, the specifics of your marketing efforts. Every situation is unique, but here are some guidelines.
Photography: Time-Tested, Versatile and Effective
Let's say you need to promote a new product that is environmentally friendly, or a new sustainably-sourced, organic, luscious food product. You will probably want to use detailed and exciting photography to most accurately display your offering's features, paying attention also to how that photo creates a mood and tells the brand story. Illustrations could work here, but your customer would probably respond more strongly to evocative photos.
Photography also can accurately depict lifestyle and fashion, display architectural interiors and exteriors, show people with indisputable authenticity, as well as social situations, interactions and events. However, given the proliferation of digital cameras and smartphones, creating unique and distinctive and effective marketing photos is almost exponentially more challenging. Our consciousness is cluttered with photographic images, both professional and amateur, on social media, online, broadcast and in newspapers and magazines. Standing out requires good composition, technique, dramatic lighting and compelling content coupled with impactful design and layout.
When Will an Illustration Work Harder for You?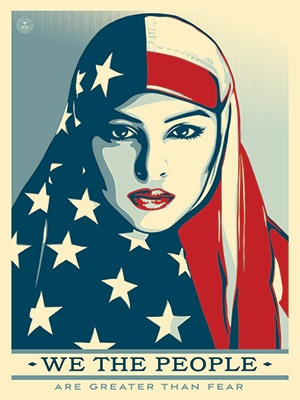 If you're selling an idea, want someone to join your cause, or change a preconception, an illustration or graphic may work better. Sometimes a single graphic, illustration or symbol can tell the whole story and unite an entire movement. An illustration can inform the perception of your offering through style, color and tone, and thus shape your audience's response.
Styles that are whimsical or direct, colorful or monochromatic, realistic or abstract, busy or stark all have a direct impact on the audience experience of your brand. There are no limits to creative styles, content, colors, etc. when creating an image using a professional illustrator. Images can range from simple flat-design graphics with a few bright, impactful colors to detailed and tonally complex, textured and moody, realistic or abstract paintings that tell your story and inspire the reader.
Characters, Cartoons, Mascots
Keep it appropriate. Illustrations or cartoons are tricky for serious issues and need to be handled carefully. Again, be mindful of your mission and branding guidelines and follow your marketing team's creative brief and research when considering a cartoon approach or developing a character to represent your brand. Lightweight, whimsical, humorous or simplistic tone/look and feel work for some brands, causes or campaigns, but can be detrimental to others.
Infographics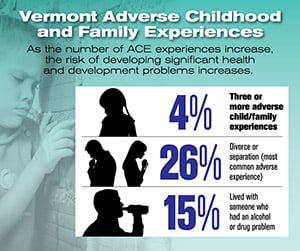 Often the most effective method to present complex data and concepts in a quickly-understandable way is with infographics. Again, there are many styles available, ranging from flat-design with symbols/icons, to more involved, realistic illustrations, to a combination of graphics and photos or photo-illustrations.
Photo Manipulation: Correction, Enhancement and Retouching
A high percentage of professional photography will be altered before presented to the public in a marketing effort. Photo manipulation is ubiquitous. Simple exposure- or color-correction, lightening of shadow areas or cropping is most common and often necessary. More extensive alterations include fixing mistakes by retouching spots, blemishes, etc.; adding or removing things, people or backgrounds; enhancing, adding textures, filters or treatments or enhancing details that create or refine a mood; and full scale photo composite images that combine all of these techniques to create a pristine photographic image of a scene that never existed. Values-led businesses and nonprofits need to pay careful attention to going too far with Photoshop. There can be a fine line between enhancing a photograph and altering it in a way that misleads.
Product Photography and Illustrations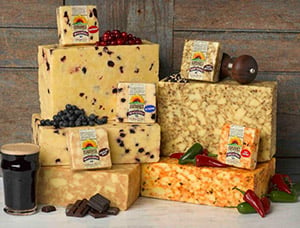 Good product photography is helpful to illustrate product details and features. For best results choose a photographer with experience in not only photography but post production skills that are up to industry standards. The other option, equally effective but having a different feel, is product illustration. Style will depend on the product and the brand, but generally it's helpful to display details with accuracy to inform the customer. The most compelling case for product illustration is to show cutaways, interior details, closeup functionality, etc. Illustrations can be quite effective in displaying separate components in an exploded view, for example, when the same visual created using photos may be impossible, or cost-prohibitive.
Photo Illustration
This hybrid method can effectively combine the best of both approaches. Illustration and photo manipulation software options give us unlimited ability to shape imagery, augmenting photos with graphic treatments or giving illustrations a photo-realistic aspect. This is different from the extensive retouching described in the previous paragraph, in that, while using the same techniques of retouching, cut and paste, texture mapping, etc. the ultimate goal is to create a "mixed–media" effect, which results in a unique visual combining elements of illustration and photography impossible to achieve through either technique alone.
Using Both Works Also
You can broaden the appeal and cover all your bases by using BOTH photos and illustrations. Each has its purpose, and maybe your main image is a lifestyle photo that tells the brand story effectively in a single image, while other images in the ad, brochure or website tackle specific aspects of your marketing challenge best by using illustrations or graphics.
Draw Your Own Conclusion
Bottom line is there is no one correct answer. An experienced and effective creative team can sometimes craft an equally effective message in either medium. A great illustration will be more emotionally evocative than a mediocre photograph, even if you think you need photography to accurately display your product's features. And conversely, an illustration that lacks imagination, accuracy or appropriate style will never hold a candle to a stunning photograph.