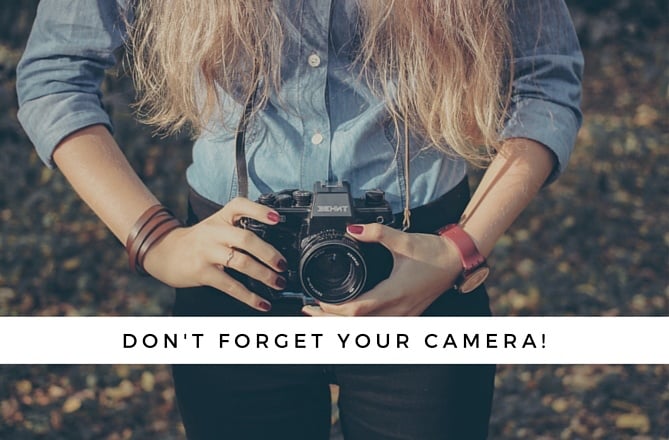 You've been planning your next event for a while now — finding a location, building a schedule and making sure your speakers are ready to go. A lot of preparation goes into making an event go smoothly, but don't forget to record it. Part of your pre-planning should include an event visual checklist. At any fundraiser, product launch, or forum there is great opportunity for event visuals that can tell a story.
Don't forget your camera
Developing a visual content plan prior to an event ensures solid coverage and allows you to bank images for future events and promotion. Whether you've hired a professional photographer or a member of your team will be acting as event photographer, the following thoughts will help you develop an initial shot list. Plan the shot list to reflect both the event and your mission-driven organization's brand.
Plan ahead
Don't wait to just take pictures at your event, take advantage of your smartphone to help plan and promote the event in advance.
If you have a program or flyer, take a picture of it prior to the big day. It can be useful in your next social media post for promotion.
As you scout locations within the venue, take photos of the various event spaces (these can be useful for advance promotion or event photographer shot planning); develop shot list for the event.
Assign event shots to one person (event photographer) or different team members depending on their placement and availability during the event.
Always take more than you'll need
The first rule of taking photos at an event? Take more than you'll need. You never know when the third take of a picture is better than the first or second. When I plan images for an event, I have a primary and a secondary list. The first list is the definitive "can't-leave-until-we-get" images. These are the most important pictures to take. Event speakers or important people, signage, sponsors and staff, the event location and key moments. I like to think of the secondary list as frosting on the cake. These are the details and candid shots that are captured in the moment. Here is a basic shot list for event coverage.
Starter event photography shot list
Close up shot of program or flyer.
Images of event set up - These can be used in a "getting ready" social media post
Group shots – People standing in line to get in to the event (if not discouraging)
Event speakers in front of signage
Images of Sponsors w & w/o signage
Wide Shot of full room or crowd
Miscellaneous nteresting details or close ups, (for example custom swag on the tables)
Candid shots of participants (singles, small groups in conversation)
Exterior shot of venue with or w/o signage
Images of staff
Capture image of staff member talking with speakers.
Key moments of event (the main speaker, two speakers shaking hands)
Post event activities
Your event was a great success! Now what do you do with all the pictures you've taken? After sharing the best shots in a news release, social media, and your thank you's to everyone involved, you'll need to organize all those images. Set up a shared system and process for naming, cataloging and organizing your images. An easy to manage directory of images will go a long way toward building and utilizing a strong visual content library.