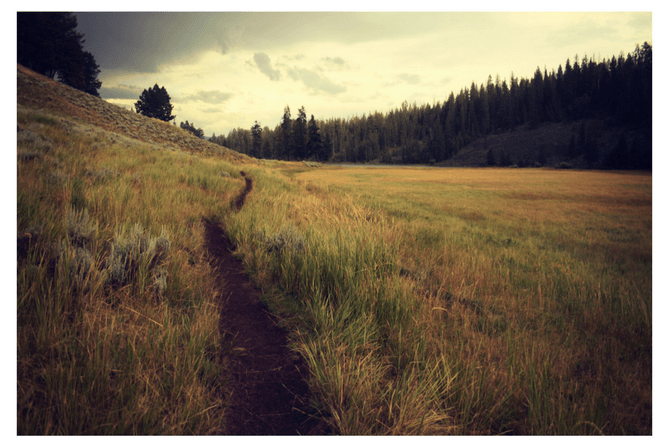 Video is a very effective form of communication and can be especially powerful in nonprofit marketing and impact storytelling. One third of all online activity is spent watching video, and as a communication professional you want to use that to your advantage in telling your story. Let's look at a few examples of how to use video storytelling through your nonprofit's buyer's journey.
Getting people to care
Nonprofit and mission-driven organizations are a natural fit for video storytelling content. You often have strategic goals that focus on awareness and engaging a community of like-minded people. This offers great opportunity for storytelling, and human beings respond to stories. It helps people connect emotionally with a cause. If you are planning a video campaign for the coming year, have you considered where your video fits in the three stages of the nonprofit Buyers Journey?
What are the marketing goals for your nonprofit?
Attract new donors and volunteers
Strengthen your connections and educate your community
Help your community take action
The Nonprofit Buyer's Journey: Step 1 - Awareness
This is beginning stage where people may learn about you for the first time. You can help them learn more about your organization's mission by offering videos that are short and quickly illustrate your cause and what you do. Think quick snackable bits of micro-content that are engaging and designed to help the viewer get a taste of what you offer and pique their curiosity enough to become engaged and connect to your other content.
At the Awareness stage viewers are at the very beginning of learning about you.
Instagram/Snapchat videos
How to – illustrating a problem
FAQ
Live Stream - Event announcements
Here is literal snackable content. Echo Leahy Center for Lake Champlain in Burlington shares feeding time in the aquarium. It's fun and gives you a taste of what the Center offers.
Rural Vermont is a nonprofit farm advocacy group that represents those who are opposed to corporate industrial agriculture. Here they "regramed" an Instagram post by the Vermont Farm Fund illustrating how a loan helped a local farm buy new equipment. This is a great example of offering content true to your cause while also connecting with a like-minded partner.
The Nonprofit Buyer's Journey: Step 2 - Consideration
Videos in the consideration phase should be informational and educational. The videos you choose to develop for the consideration stage need to be deeper then the awareness stage videos. They should be educational and help your viewers get a larger view of your nonprofit and the people who work there. Help people learn and build a stronger connection to your cause.
In the Consideration stage, viewers are learning more about you.
Explainer videos
Behind the scenes
Documentary
How to/Process videos
Live stream –interviews
1% for the planet is a nonprofit located in Burlington, VT. The 1% for the Planet member businesses and individual members give at least 1% of their annual salary or net worth directly to approved environmental nonprofits. This video speaks directly to recruiting individual members.
The Nonprofit Buyer's Journey: Step 3 - Decision
Your decision stage videos should show why your nonprofit has taken on its mission. At this point in your community 's journey, you want action. This is the stage where your videos should be very clear on what is expected from viewers. Videos in the decision stage give you the opportunity to share powerful stories that show the change your organization wants to see in the world, and how you help to do it.
Testimonials
Case Studies
Live streams - Ask Me Anything
Testimonial videos and customer stories are a great way to illustrate the good your organization is doing and also inspire others to join the cause.
Heifer International (originally from Southern Vermont and now headquartered in Arkansas) is a charity organization working to end hunger and poverty around the world by providing livestock and training to struggling communities. This "Decision" stage video illustrates how goats powerfully changed one women's life and helped her family.
Heifer International has a library of videos produced for multiple channels and directed at various stages of community interaction. Here are some examples of storytelling for awareness and consideration.
Awareness stage - Micro-content
Consideration stage - Education
Consideration stage - Information
Take the first step
If you are a brand new organization or smaller nonprofit, then you might want to focus on building awareness and getting the word out.
If you want to build on your current awareness level, and strengthen connections, perhaps a more substantive video is in order.
If getting people to donate or take action for your cause is the goal, perhaps some testimonials or case studies are what you need to focus on.
Once you decide what your main focus is for your video campaign, consider developing content themes to carry your community through the various stages of the buyer's journey. Thinking through the journey can help unify your messaging to develop a clear path towards community action.
RESOURCES
https://www.rockefellerfoundation.org/blog/digital-storytelling-social-impact/
http://www.pewinternet.org/2016/11/11/social-media-update-2016/
http://static.scs.georgetown.edu/upload/kb_file/csic-storiesworthtelling-infographic2.jpg
https://blog.hubspot.com/marketing/video-marketing-statistics