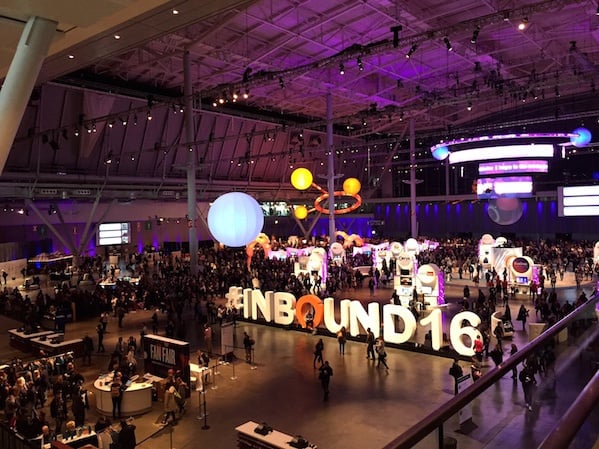 This is my second year attending Inbound, the annual HubSpot extravaganza (also known as a conference). The workshops I attended last year focused on the importance of storytelling and really connecting on a deeper level with your audience. This year is a good reminder that, content marketing is all about audience, personas, and community.
It's not me, it's you
This is not a new concept, but I feel everyone needs to remember that your goal is always to connect or engage with your audience. Are you helping them with any of their pain points? Constantly ask yourself this question when you consider the copy on your website or in your social media. Make sure you ask yourself a few questions. Is your copy talking about your brand or is it focused on your audience. It needs to be about your audience. It is all about what you can do for others in a very specific personal way. As soon as you spend most of your time communicating about what you do, it really doesn't matter to your audience any more.
Quality (video) is the future of content
If there is any over-arching theme about media content this year it is this: To break through the clutter, investment in quality content will be rewarded. Any perfunctory or low-effort attempt at content will get lost in the great Internet abyss and be detrimental to your brand. Quality of story, quality of production values and finally quality of strategy. Producing well thought out videos that are are specific to an audience and have solid production values will get you further than the organizations that treat content as a separate after thought. According to the Firebrand Group, quality is especially important in video where growth in mobile video will increase 11x by 2020 and by 2018, 79% of all global consumer web traffic will come from video.
Facebook is winning ROI
For most of the week, whenever anyone discussed or showed data about ROI, customer engagement, or advertising, Facebook was at the top of the list. More people watch videos on Facebook than YouTube. If the people you need to connect with are on Facebook, think about what more you can give them to build an emotional connection.
So what?
As Ann Handley of MarketingProfs said during her "ASAP(As slow as possible)" workshop, asking "So what" is a kind of "customer empathy hack." It is the idea of focusing on your audience before your brand. Ask yourself this simple question the next time you are coming up with a new strategy or writing copy.
Always strive for clarity and consistency of purpose
When someone visits your website, do they know what they need to do? Do they know why they are there? Do you have message confusion? The same can be asked about your social media messaging, your videos, or any content that you use to connect with your community. All the channels that you use for communication need to be in line with your organization's core messaging. Consistency can be difficult. Developing a sustainable and workable plan and calendar can go a long way in keeping your messaging clear and focused.
It was great to see so many people sharing their knowledge and discussing what worked and what didn't work for content marketing over the last year. It is always important to get a different perspective on communication especially when it is about one of the most basic truths of marketing: It is all about your audience.