Why Inbound Marketing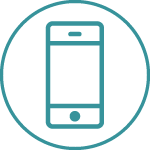 Today, your potential customers are spending most of their buyer's journey time on the web and talking with others before they even think about connecting with you and your organization. Gone are the days of pushing ads and direct mailers out the door and waiting for your customers to contact you early in the process. To grow, you need to break through the clutter, attract and connect with your customers where they are—on their time and in their space.
What is inbound marketing?
Inbound marketing is all about attracting prospective clients to your organization through an integrated combination of activities: search engine optimization, content marketing, blogging, video streaming, social media promotion and other avenues, including some of the tried-and-true traditional marketing, advertising, and PR activities. The goal is to engage with your customers by providing them with information (or content) they need and want as they work their way through the awareness and research phases of their journey—and well before they reach any decision point. In the marketing world, we refer to this as "lead nurturing." In Vermont, we tend to call it "building relationships."
How we can help
We'll help you use proven strategies to identify your ideal customer, find out where they are and what they need. We'll develop, test and implement strategies and set measurable goals so you can track your efforts and, ultimately, build relationships with your prospective customers, bringing them from the awareness stage, to engagement, to the "I can't live without your products or services" stage.
You want your organization's marketing activities to take as little of your team's precious time as possible, because you have a business to run and products or services to deliver. Let us put our years of experience in writing, marketing and design to help you develop, plan and execute integrated strategies to grow your leads, conversions and revenue -- to bring in new customers and keep them coming back.
The bottom line: With inbound marketing, you can focus on what you do best, while we handle the rest using an integrated array of inbound marketing tools and technologies.