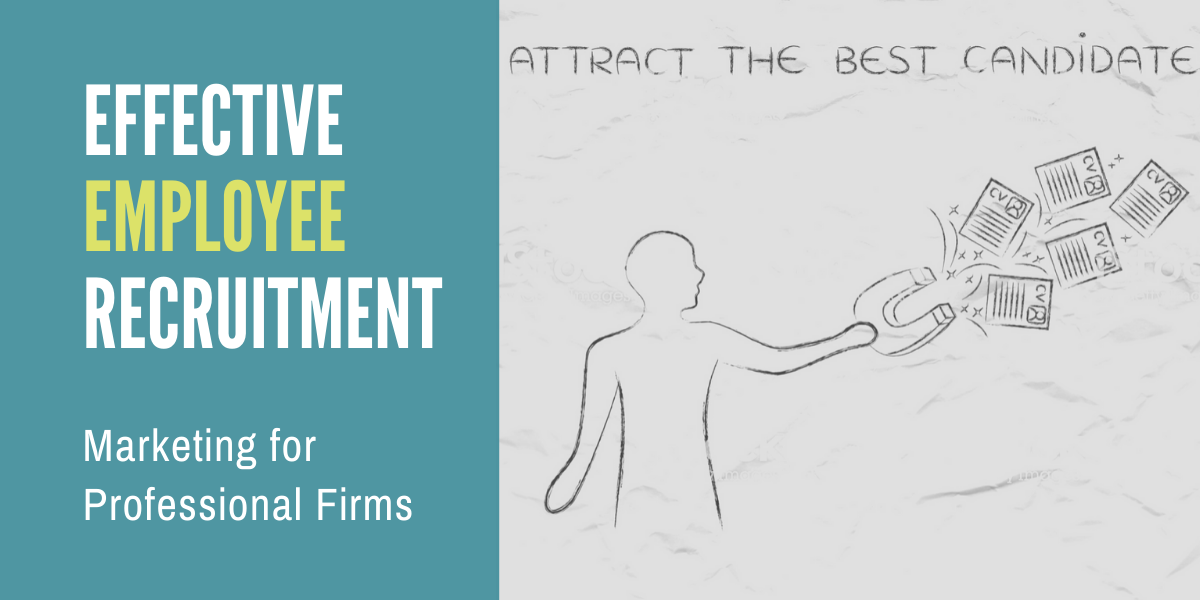 According to the Bureau of Labor Statistics, "7.1 million openings were available in February 2019, but only 5.7 million hires were made." When there are more jobs available than there are workers, companies have to use effective marketing strategies like inbound recruitment to sell your employer's brand to a job seeker. Applying for and accepting a job is a big decision, so nurturing leads who are interested in your firm is paramount.
Why You Need Inbound Marketing for Recruitment
According to a LinkedIn study, "75% of job seekers evaluate an employer's brand before they apply for a job." Most job seekers have the expectation when doing their research that they will come out with an understanding of the company's values, work environment, and benefits.
Having an inbound recruitment marketing approach will help get your business in front of relevant candidates on the pages they use to seek out jobs. This will reach passive and active candidates, that you can now build strong relationships with, and nurture those leads when it comes time to distributing information about your company.
How to Use Inbound for Recruitment
There are three stages to the recruitment marketing funnel: awareness, interest, and consideration. In the awareness stage, you are helping job seekers become aware of your company by providing them with your brand's information. In the interest stage, job seekers start exploring what it would be like to work there and learn more about the company as a potential employee. In the consideration stage, the job seeker is comparing positions as a good fit for them so recruiters have to provide an informational job description and workplace culture details.
Awareness Stage
LinkedIn found that, "52% of candidates explore a company's site and social media accounts to learn more about them before applying." Your marketing team should incorporate a content marketing strategy that gives information relevant to open job roles.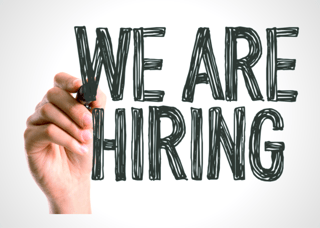 Social media content can also spark a job seekers interest in your company. It is important that you encourage your employees to share your company's social media posts with their own network, bringing more awareness to your brand. Some employer's might find that there are more passive candidates following their employees' social media than there are following your company's social media.
Interest Stage
Steps:
Send out information to potential applicants so the job seeker can assess what it would be like to work at your company
Create a career page that highlights your company's work culture including:

Company's mission and reputation
Outside news sources covering your company
Positive employee testimonials
The benefits and perks your company has to offer (tangible and intangible)
This will help job seekers build trust in your company.
Fill your career page with multimedia including:

Visuals of the workspace so the jobseeker can picture themselves working there.
A video of employees describing their jobs and what they love about working at your company.
A "drop your resume here" if the job seeker does not line up with any of your jobs, but does line up with your company culture, it is good to still let them join your candidate pool.
Consideration Stage
Potential applicants are now comparing your company's job opportunity to a competitor to see which opening fits best with their skills and values. Recruiters should provide the potential applicants with detailed information about the job opening so they can make an informed decision if this will be the right fit.
To create an informative job description, use keyword optimizations that candidates can use to see if they are the right fit for your job opening. These keywords will also help your job opening appear in their searches. The description should inform and inspire the job seeker about the role requirements, skills, perks and benefits.
A small firm without a full-time HR professional may want to run the job description through an augmented text product such as Textio to highlight any biased language. You want to be sure your company's commitment to equal opportunity is reflected in the inclusive language in your job descriptions and correspondence.
For an example of a strong employer brand that consistently communicates its values and workplace culture, look at the Career Opportunities and "Behind the Label" sections of EileenFisher.com Eileen Fisher is a clothing retailer using their brand to raise awareness of social issues. Their social media accounts, career page, and advertisements highlight how the company's work culture and social activism intertwines. Their career page describes what it would be like to work for the brand, what the brand stands for, and what benefits the brand brings to each associate. The job descriptions inspire the candidates that match Eileen Fisher's work philosophy. Eileen Fisher is an example of the three stages of inbound recruitment, done well.
Conclusion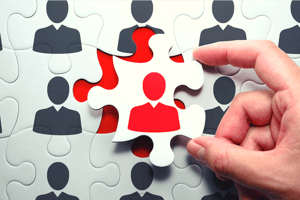 In this current hiring market it is important to have an effective recruitment strategy. Job seekers today have many avenues to research openings and the top candidates will often receive multiple offers. To compete for the best candidates, you need to provide online resources that will inspire the perfect candidate to feel the match with your brand.
Resources and Related Articles
HubSpot- What is Inbound Recruiting?
Hire by Google: Recruitment marketing: How to bring top talent into your hiring funnel
LinkedIn- 7 Essential Recruitment Marketing Tools (and How to Use Them)
------
Olivia Soutter is a senior at Saint Michael's College majoring in Media Studies, Journalism, and Digital Arts. Originally from Massachusetts, she hopes to specialize in social media or content creation for a public relations agency.