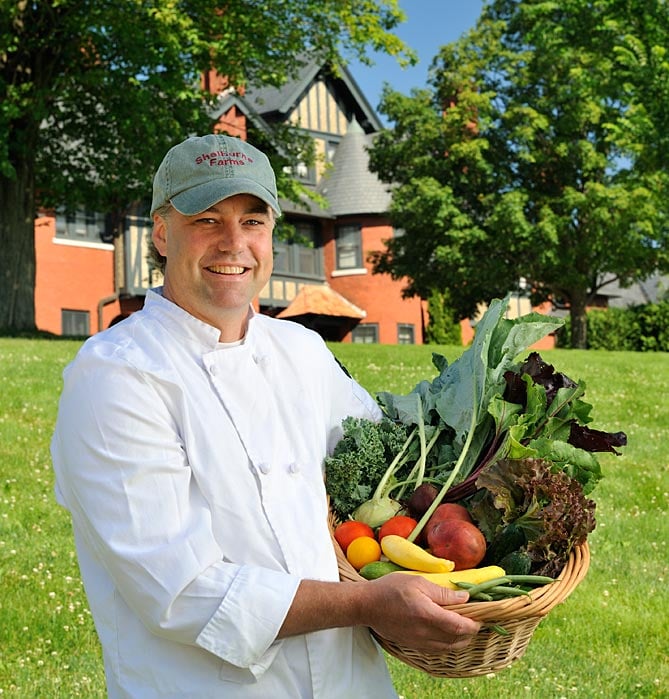 There will always be a place for snapshot-quality photos, typically in testimonials and/or social media where professional polish can work against your messaging. But if you are a change agent — a mission-driven business or nonprofit trying to effect change in the world — strong images, professionally produced and on-target, are essential. Here's how to go about hiring a professional for your marketing photography.
Why you should go with a pro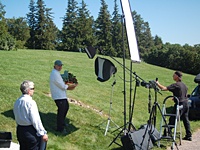 As a professional photographer, I confess I'm (a bit) biased. It's not that I'm after more business. It's because I believe there is a level of excellence, a professional standard of quality that is only reached by concerted effort over time. This cannot be replicated consistently by sporadic bursts of interest and insight from an amateur.
And as a designer, I care about the quality of images used in marketing materials. Great photography inspires me, and I know it inspires other, typical people who don't work and live behind the camera.
How much should it cost?
There are many factors that affect price. First of all, using a professional photographer instead of stock photography is a bit like designing a house versus choosing a prefab from a catalog. You might get close with a prefab, but designing from scratch gets you exactly what you want. It will most likely cost you more to design from scratch, just like it will probably cost you more than $10 on a stock photo website to have a professional craft the exact image you need for your marketing needs. The more important the role of the marketing photography is to achieving your goals, the more channels the image will be used in, and the more years in its projected useful life, the more likely it is you need to consider a professional photographer.
So how do you get that custom image for the best price? In an era of limited resources and tight marketing budgets, efficient hiring and management of a professional photographer is key to getting the most bang for your marketing buck. Basically, you need to determine your exact project specs, and research your professional thoroughly.
Choosing a photographer
With the proliferation of lower-cost digital cameras, online portfolios and freelancers, you have your choice of great photographers wherever you are. It's your job to sift through the candidates to find the person with the best combination of technical and aesthetic capability, professional conduct, cost, people skills, sensitivity to project specifics like deadlines, scope of work, etc., and someone who also demonstrates depth of experience in the type of photography you need.
Hire based on demonstrated capability
Just because someone took one pleasing picture does not mean they can shoot any kind of photo in an efficient, timely and cost-effective manner. Why not? Because underneath any specialization is a deep well of knowledge and experience that can be tapped to save time and money in advance and in on-site problem solving. If you need a series of executive portraits and workplace photos for your website, print collateral, and Linkedin profiles, it's possible a wedding photographer can do a good job. But since it's not their specialty, hiring that person carries increased risk of higher costs and unpredictable results. You want to find a seemingly unending stream (what I call the overkill factor) of awesome executive portraits in their portfolio.
Types of photography
Although many photographers have experience in multiple genres, it is worth mentioning again—the best person for your project will typically have enough experience in that genre to bring efficiency in both time and cost while delivering spectacular results. Here are a few examples of photography genres and a brief listing of the specific skills needed in that specialty:
Advertising: Creating images for an ad campaign, supporting/building a brand, understanding marketing principles, showing a lifestyle, creating a mood, evoking emotion, telling a story in one shot…all are skills and intuition that come with experience in this realm.
Product: Ability to match colors exactly; understanding of lens distortion issues and how to avoid or correct; experience with the logistics of organizing potentially extensive or complicated product lines; understanding of, and mindset for products and their technical display requirements for specific vertical markets.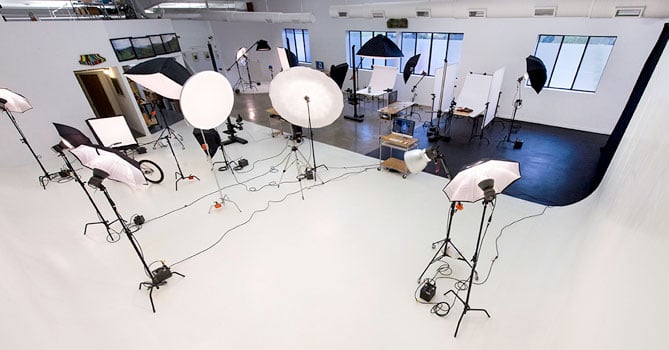 Food: Lighting food in an appetizing way, effectively composing and styling shots, ability to work under pressure and time limits; familiarity with depth of field as it relates to product emphasis, knowing specific troubleshooting techniques, experience with enhancing shots in post production for color, cropping, edits, etc. as permitted by applicable regulations.
Architectural/Interior: Strong compositional and lighting ability; appropriate equipment like proper lenses and tripod; knowledge of distortion correction, both in-camera and through software; experience with natural light and timing, how light moves through structure and affects color; filtering, color balancing and/or compensation for multiple light sources, e.g., sunlight, incandescent, fluorescent, flash, sodium, tungsten, etc..
Portrait: Strong people skills, empathy, psychology, sensitivity; technical proficiency with lenses and optical portrait focal lengths; ability to build trust and inspire subjects; eye for authenticity and facility with complimentary and classic lighting techniques. Children and pets require even more skills, experience and patience.
Sports/Action: Specific equipment requirements, e.g., expensive, fast, low-light lenses; experience with shooting in an action environment; extensive familiarity with focus, shutter speed, and ISO specifics of high speed subjects in potentially low-light; familiarity with the sport or activity to ensure capture of relevant/appropriate imagery.
Wedding/Event: Sensitivity to protocols, knowledge of traditions, timing and schedules are extremely important; understanding required shots and their demands, ability to work with groups, and people in general, in a relatively challenging social environment; correct lens choice and lighting effects; professional conduct and appearance; familiarity with deliverables.
Fashion/Beauty: People skills—ability to engender trust, inspire creativity and collaboration in subjects, ability to capture personality, attitude, authenticity; empathy, psychology, sensitivity; knowledge of innovative techniques in lighting and current market demands of the genre.
Nature/Landscape: Strong compositional ability, experience with the genre; thorough knowledge of equipment capabilities and limitations; understanding light, sun position, seasonal influence and time of day in relation to color; physical ability, energetic nature, patience.
Wildlife: Patience, physical ability, sensitivity, energetic nature; proper equipment, e.g., long fast lenses, special lighting setups, camouflaged equipment and shelter; general field expertise; knowledge of target species' habits, habitats, timing, lifecycle, movement; good knowledge of best perspectives and angles.
Editorial/Photojournalistic: Ability to shoot in diverse environments and be self-directed; ability to tell a story; people skills, intuition in social situations, knowledge of cultural traditions; intuition regarding developing or impending action, emotional content, sensitivity to dialog and body language, flexibility.
Getting an estimate, setting a budget
So, after you've narrowed your field of candidates by matching their type of work to your project, it's important to assess their level of professionalism, which will affect every aspect of the project. You've already been impressed by their photography, now consider the way they interact with you, their level of professionalism in all areas—presentation skills, personal demeanor, appearance, equipment, marketing materials, testimonials or recommendations from others in the business community. Once you are satisfied with the whole picture (pun intended) you are ready to get an estimate.
First, be clear about the scope of the project. If you need some executive portraits, how many? In what time frame would you like to accomplish the shoot? Does that agree with everyone's schedule? If everyone's prepared, 8-10 people in one hour may be realistic, but it could take more time if people are scattered around the building and the photographer has no point person to coordinate the shots.
If you need a series of product shots, how many products? Multiple angles? Exploded views? Demonstrate multiple product capabilities or show in multiple scenarios? Again, is there an art director and/or point person to organize the shots? A shot list with a short description of each desired photo is extremely helpful.
Will your photoshoot be in a single location, or can the story be told more effectively with multiple setups in multiple locations? Are those locations outside or inside? Bear in mind each location and setup is unique, with its own set of challenges, and this takes time to get right. If your shoot is best suited to a studio, does your candidate have a studio that can accommodate your shoot?
Thinking through the project scope by providing details like these allow the seasoned professional photographer to provide you a realistic estimate or a range based on their knowledge of the requirements necessary to get it right. Their experience with similar projects in that genre gives you peace of mind that the estimate will be accurate and the results will be on target.
Other factors that will affect time and price
Direction Specificity and Supervision Do you have detailed parameters that need to be followed to the letter? Are you providing an art director, point person, decision maker and/or any support staff? You will need to provide these details to your candidates to ensure an accurate estimate. Conversely, you may be comfortable with giving basic direction and letting the photographer exercise their discretion with design, composition, lighting, angles, etc. Either way, make it clear whether the photographer will be closely directed or not.
Post Production and Image Editing Typically there is a small-to-medium amount of post production work that happens after the photo shoot. Images need to be downloaded from the camera flash card, sorted, selected, cropped, sized and adjusted in other ways before they are ready for your use. Think of this as your digital darkroom cost. Sometimes it is included in a photographer's hourly rate, sometimes it is an additional cost itemized in your estimate. Either way, what is included in this process needs to be specifically spelled out, since the standard file management, cataloging, image prep and delivery do not include extensive color correction, editing, or retouching you may need. Photographer and client need to discuss this thoroughly in order to arrive at an accurate estimate.
Change in scope If the client changes whatever has been discussed and/or contracted, for whatever reason, the photographer has the right to revise the estimate. Typically this is covered in a contract, but if not, it should be no surprise that the photographer would like to be paid for additional shots, travel, usage, and so forth if the scope increases. It works the other way also. You can request a new reduced fee estimate or contact if the project scope is reduced.
Weather Since many shots are weather-dependent, scheduling problems can arise when the weather does not cooperate. This can be a tough situation, especially with time-sensitive projects and/or photos that need just the right conditions. There is usually a weather contingency in any decent contract for an outdoor shoot, but flexibility on both sides is critical to avoid conflicts and unexpected price fluctuations.
Contracts, usage rights, ownership, copyright, releases
Without getting into too much detail here, be aware that some photographers may charge specific usage fees for the images they shoot for you. Even though you hire a photographer to shoot for you, by law they own the images and their copyright, unless otherwise contracted. As such, the images may charged for based on number of uses, in what media and/or in how many printed pieces they will appear, etc.
Unless you have negotiated a work-for-hire contract or requested a buyout of the image(s) stipulating that you will have exclusive use and/or ownership (for an additional fee), the photographer will always retain ownership of their images and essentially licenses their use to you for the agreed-upon fee.
These details are entirely up to you and your photographer when coming to an agreement on price. Nothing is etched in stone until you sign a contract. You can, for example, request that you have unlimited use of all photos in all media, while acknowledging the photographer owns the images and their copyright. This ownership protects the photographer from image theft and reselling, but allows the client to use the image for all their marketing needs indefinitely.
You also need to pay strict attention to model and property releases. Make sure these are secured, preferably before shooting has begun, and absolutely before anything is published. This applies to all uses, anything in print, on your website, in your social media, anywhere. This can be the responsibility of the photographer, your marketing agency or your company. If it's done by your photographer or your agency, then make sure you secure copies of the releases for future reference if needed.
Snapshot, stock image or professional photography?
I've looked at the question of whether to use a stock image or professional photograph before, but hopefully this how-to checklist will be helpful when you decide your next project will benefit from a professional photography partner.
Photo of Chef David Hugo at Shelburne Farms courtesy of Business People Vermont, photographer: Brad Pettengill. Brad photographing David courtesy of Rosalyn Graham. Photo studio image courtesy of RLPhoto, Burlington, VT.