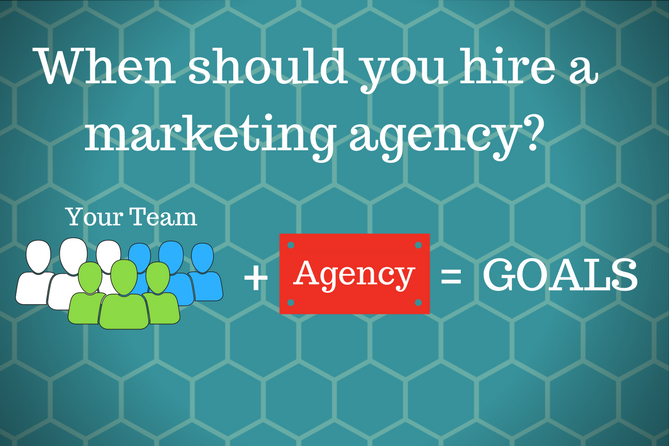 Is your nonprofit embarking on an outreach campaign focused on a new community? Does your government agency need message training on a new subject, or a social media plan that can be sustained by current team members? Should you hire a marketing agency?
For many smaller businesses and nonprofits in Vermont, there can be limited time, resources or expertise available for existing team members to commit to these critical activities. Time spent on marketing may be viewed by some as time spent away from the greater mission. I would say that your marketing or outreach communications is an essential part of advancing the greater mission you are working towards.
Building a relationship with a marketing agency
This tension between communications needs and resources leads many organizations to wonder if they should work with an outside marketing and PR agency, or asking "what do agencies do and how can an agency help me?"
Working with an agency is about building a relationship. I like to think an agency is an extra resource team focused on the success of your goals and objectives. Or it is an extra set of resources you can utilize for new ideas and strategies for a fresh direction you may want to take?
How does it work?
Here's what we say when asked about the benefits of working with a marketing and PR firm by small businesses or nonprofits who have never worked with an agency before.
The right agency can bring fresh eyes and new ideas to help you achieve your goals, and then collaborate with you to help make them happen.
You get to call on a team of creative, specially trained and experienced people to assist you when you need them — at a cost far less than hiring that talent for your nonprofit or business.
Any advice and strategic planning is evidence-based, and is focused on your organization's goals.
As an agency we work with a number of different clients, because of this we can pull from many different strategies and experiences to help further your marketing.
Our goal is to develop an effective plan that works for you and is sustainable for your team.
Content strategies are developed with an eye towards a multi-channel editorial calendar aimed at your audiences.
Agencies are experienced in developing and marketing new content types (video, blogs), and content for specific messages and channels.
Projects are completed, on time and on budget, based on your customized work plan.
Quarterly reports are developed and reviewed to make sure any campaigns or action items are meeting pre-determined metrics or goals.
Your business or nonprofit can have access to expensive proprietary resources for research, social media management, website analytics, media mining and monitoring for public relations, competitor information profiles, and the very latest in best practice studies and emerging opportunities across industries and sectors.
Agencies can negotiate the best price possible on production materials and collateral pieces to meet your requirements for each project. Keeping subcontractors and vendors to their estimates, avoiding overcharges and budget overruns.
Agencies receive discounts on media purchases, printing, promotional items, and production expenses. Some pass these discounts on to clients. NOTE: This is not true of all agencies.
Good agencies build relationships with suppliers and vendors. Information is given in a timely manner and in the consitant format they prefer. Background briefs are supplied that describe the goals and tone of a project and a timeline for production, eliminating surprises. It is all about making it as easy as possible for suppliers to work efficiently and to provide the best possible materials, on time and on budget.
Strategy for advertising and public relations should be evaluated based on your needs. The strategy should include the channels and tools that will get you the most reach for your community.
Even the best plans sometimes end in unexpected results. If there is a problem, good partner agencies work on solutions, not blame. They evaluate, analyze, and develop options for your joint team.
Most importantly, you save time to do what you do best because you have less day-to-day marketing communications work to worry about.
Which is the right marketing agency for you
All this information comes with an important caveat. Working with an agency does not absolve your business or nonprofit from putting any time and effort into marketing and PR. You get out of a relationship what you put into it. A client-agency partnership relationship is one of the keys to successful marketing and PR. Good relationships are built on collaboration. The key is to find a marketing and PR agency that matches your values, listens to your goals, and wants to collaborate with you creatively.