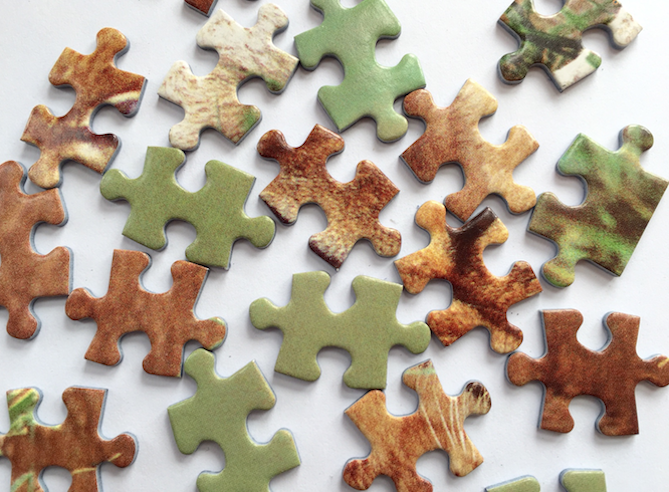 The power of visual storytelling can be compelling and immediately engaging. In today's marketing world, strong visuals are a necessary element in a successful marketing program. People often say let's take a look at the big picture. In marketing the big picture is like a lot of little pieces that make up a big jigsaw puzzle. And in this puzzle, every little piece is important because it connects to the next one to create the finished whole.
The story of a broken puzzle
Recently we heard from a nonprofit client who had fallen behind on their social media posts among other elements of their marketing. Their posts were few and far between and often didn't include any images. Slowly website visitors, inquiries and engagement had declined and this had contributed to a severe drop in interest by their community. They came to us not sure what had happened and not sure how to move forward.
After reviewing their website data and inconsistent activity, we decided in addition to other efforts a focused and active editorial calendar was in order. We also prepared to check in on a monthly basis to make sure everything was on track with their new plan and that the planned content and messaging were on target. After consistently implementing our recommendations, slowly and steadily their website traffic rose and their community became actively engaged again.
What kind of visual storytelling will give you the big picture?
For this nonprofit, one of our recommendations was to increase the use of visual content. The human brain processes visuals 60,000 times faster than text. Each image, graphic, video or infographic that you use is a small part of how your followers view you overall. This is where the jigsaw puzzle comes in. You can think of the finished puzzle as your whole story, while sections of the puzzle can be considered image chapters. Every piece gives you a greater view of the whole until the total view is revealed. You can be strategic in releasing the images by breaking up your puzzle into sections, but try not to share the same type of visuals all the time. You want to build a balanced view of your nonprofit's big picture. Here are four types of visuals to consider.
Use visual content that reflects staff culture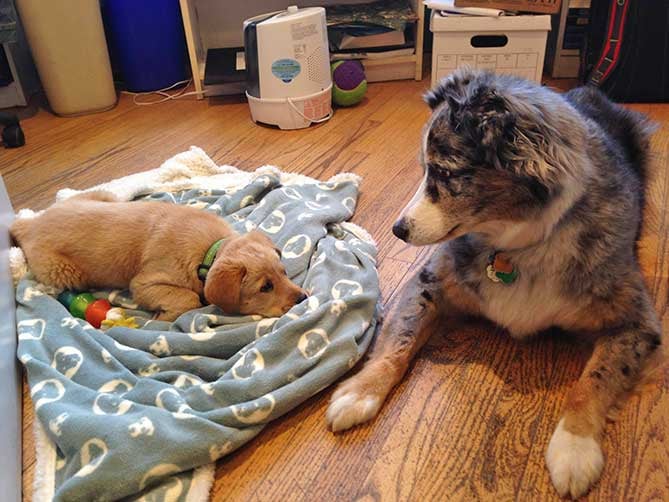 People want to connect with the nonprofits they contribute to and the businesses whose products they use. But the connection is really with the people who make up these organizations. To help your followers connect and buy in even more, share videos and images of your space and your staff in action. Help community members see your culture and the effort your team puts forth in doing their jobs.
Educate and share your knowledge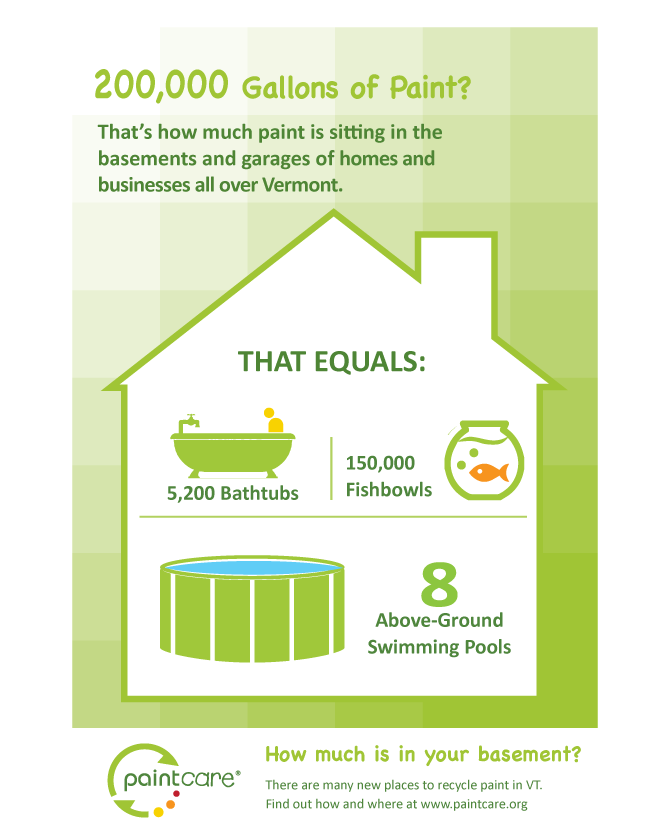 Sometimes the most complex idea can be communicated by the right image. And using compelling images or infographics can help others learn about your nonprofit's mission, your public agency's outreach, or your company's products. A well-designed infographic can help new people learn about your issue and motivate them to join your cause.
Share your collective success
Take the time during your next fundraising or volunteer event to capture the people, the location and especially the details that made it a success. A quick image of surpassing a fundraising goal or of community members working together will appeal to everyone involved and demonstrate your mission in action. These are important pieces of the puzzle for sharing your story through visual storytelling. Check out our neighbors at King Street Center for some wonderful examples!
Celebrate your community
I can't say enough about the power of positive word of mouth. You want to help your community promote your shared mission and interests. An engaged community can help others join the cause simply by sharing their love and excitement about what they do and why they're involved. Another aspect of celebrating your community is location. Does your nonprofit focus on a specific geographic location? Give viewers a sense of place and share what makes that place special. Sharing visual content that reflects and celebrates community will strengthen the ties that bind us together as social animals.
Bottom Line
While some people may connect with your nonprofit by reading your mission-focused writing, others may be more interested in an educational video, an engaging image or an informative infographic. The best communicators have a well-stocked toolkit ready for every need — and you can do the same thing. In visual storytelling, a picture can be worth a thousand words. It all comes down to adding the right piece now to connect to the next piece, and then the next piece, to create your big-picture puzzle.