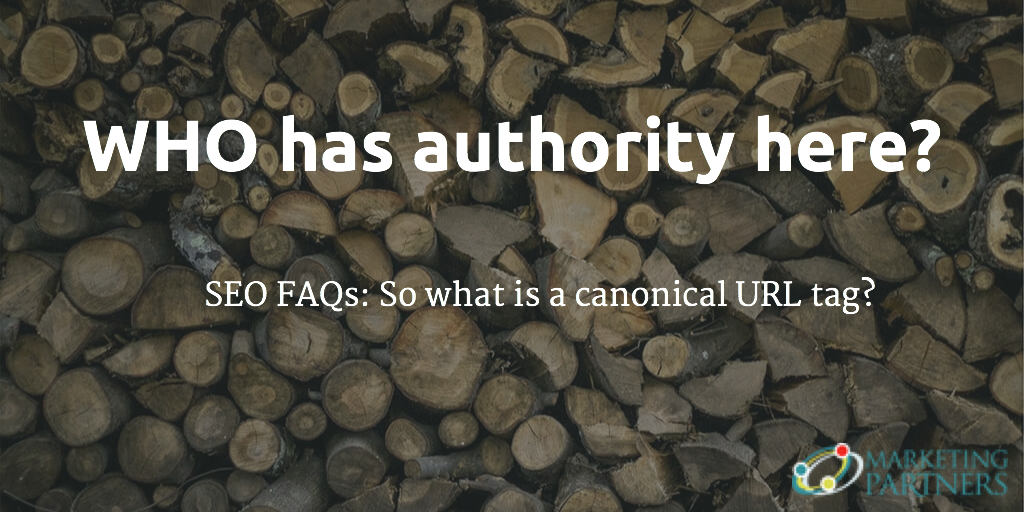 Canonical. The fact that I had to look up how to pronounce it, rather than the definition, is a little comical, which is how it's pronounced, (albeit with an extra syllable). From the root word canon, which is defined as "an accepted principle or rule," canonical means in this case, authoritative. For search engine optimization, you want this.
So what is a canonical URL tag and what does it do?
Putting a canonical URL tag in the HTML header of a web page passes back the "authority" of that page to the page referenced in the canonical URL. That is, it transfers any SEO authority it has on any given keyword phrase to the canonical UR it points to.
What Do You Need This For?
Duplicate content. The Google doesn't like duplicate content and can punish a website's search engine rankings because of it. Any time you have the same content at more than one URL, Google sees that as duplicate content. The content doesn't need to be exactly the same to incur this wrath either, so if there are several commonalities between two pages, it'd be best to transfer the authority to one of the pages. For example, if a list by author or category on your blog displays multiple pages, each page could be seen as duplicates. You want the "authority" to reside with the first page and not have pages 2-55 be seen as duplicates.
It's also a good idea to consolidate your authority on some pages, rather than having it spread out throughout your website. If you notice some pages are already doing well for a certain keyword phrase, try putting a few canonical URL tags on similar pages to transfer the authority to that page to see if it increases your SERP rank and organic traffic.
SEO FAQs
We're asked search marketing-related questions all the time. Would you like to see us answer them regularly here in a mixed series of technical and not-so-technical FAQs? Just let us know in the comments below.
Resources
Canonical URL Tag - The Most Important Advancement in SEO Practices Since Sitemaps [A classic technical SEO article from Moz, 2009]
5 SEO Basics [On page optimization, for the non-techies out there.]