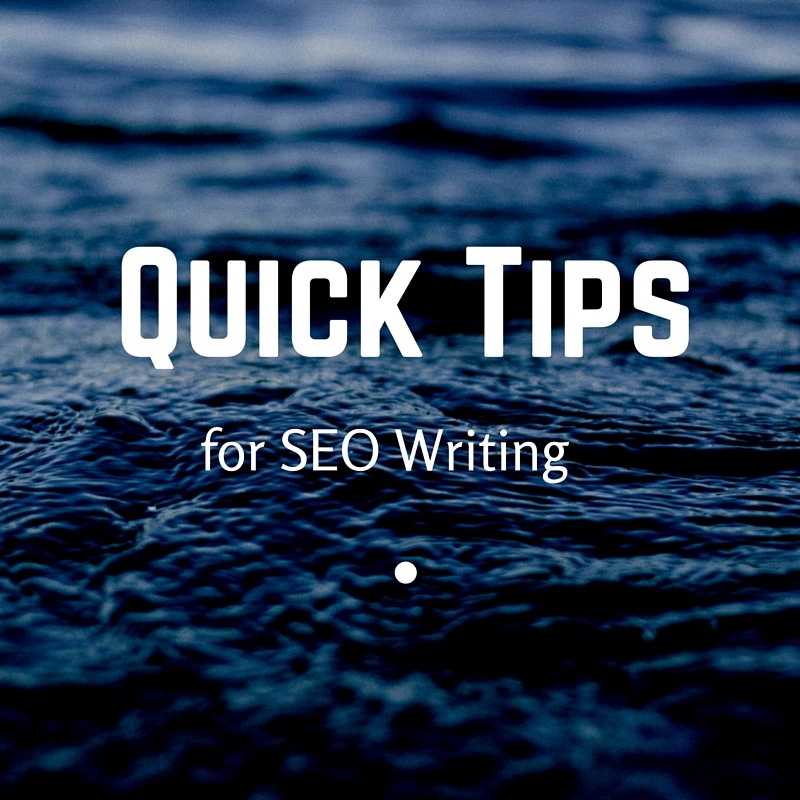 I've ben around long enough to remember when terms like "SEO" and "writing" didn't appear together in the same sentence. This is one of the hallmarks of modern marketing and the rise of the Internet –– the necessary marriage of technical knowledge (coding, SEO, digital editing...) with creative skills (design, writing, photography, video...). Whether your strategies include a full-blown digital marketing or inbound marketing campaign, or simply getting your latest blog post read by more people, your success will rest on a foundation of effective SEO writing. Here are five quick tips for writing with search engine optimization in mind.
1. Titles That Grab Your Attention
The first job of a title is to grab a reader's attention. The second job is to grab Google's attention. With that in mind it's a mix of writing a headline that a human will be inetersted in that includes a keyword or two that the search bot will find relevant. Subtitles give you an added option if the headline seems a little too ham-handed.
2. Layout Matters
If your blog post or product page isn't attractive, it won't draw the audience in and won't create many conversions. Leave enough "white space" around your content so it stands out, and break it up into digestible portions. Short paragraphs, bulleted lists, images and sub-headings can give a reader a chance to quickly assess what you're presenting.
3. Harness the Power of Links
Using outbound and internal links effectively without going overboard gives your page more authority on the topic or topics covered in your content. Outbound links should be pointed at high authority websites and should be used sparingly. Only a few per page. Internal links should be used only for relevant content and also used sparingly. You only have so much SEO leverage to spread around. Don't dilute it by spreading it to too many pages.
4. Leverage Images
As I mentioned above, your layout matters. When you use images, be sure to put relavant keyword in your alt tags. Aslo try to make the images as attractive and relevant as possible. This will increase the odds of getting traffic to your website via image searches. Infographics are the best bait for this type of traffic.
5. Don't Forget the Meta
While meta description don't have much SEO value from a ranking point of view, they are immensely impotant from a human perspective. This is the text that comes after the title in a search results page. This is what many people will read to determine the click-worthyness of the page.