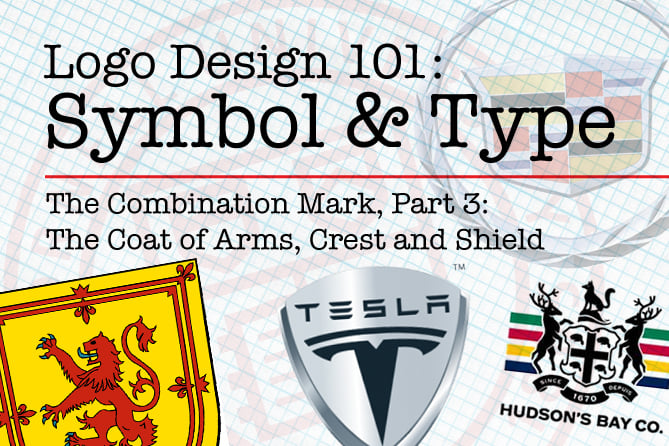 In article 6 of the series, Logo, Corporate Identity or Brand—What's the Difference? we continue to explore combination marks—logos using both typography and symbols—as we delve into the design categories of crests and shields. Since this series continues to expand as we go deeper into the categories of logo design, here are the previous articles in order:
1. Logo, Corporate Identity or Brand—What's the Difference?
2. Logo Design 101: The Symbol
3. Logo Design 101: The Wordmark
4. Logo Design 101: The Combination Logo, Part 1: Initials
5. Logo Design 101: The Combination Logo, Part 2: Seals
Categories of Logos and Logo Symbols
The logo design reference website Logo Lounge features thousands of great logos, categorized by design approach: initials, typography, display type, calligraphy, crests, seals, enclosures, structures, shapes, symbols; content: mythological images, birds, fish, bugs, reptiles, animals, nature, heads, people; and business or industry: sports, arts, food, transportation. Many logo designs span several categories. A crest with a mythological image; a seal with a crest and calligraphy; an enclosure with custom typography and an illustration from nature or a human form. In this article, we look at crests and shields, with examples of logos that feature multiple design themes.
The Crest, Shield, and Coat of Arms
A central element of the 900-year-old tradition of heraldry, the coat of arms was used to identify military units, towns, churches, families, individuals and companies. The traditional designs are still used today by many cities and universities worldwide, usually with guidelines to protect their use as trademarks, and often regulated by the official granting organization, municipal council or heraldic authority.

A typical classic coat of arms features several distinct elements, including a crest, field, shield, supporters, design motifs, and motto.

Coat-of-arms for Scotland, UK, Ghana, Austria, Norway and Mexico.
Contemporary logos capitalize on this historic, time-honored design institution, imitating the style and/or using some of the elements. Symmetry, banners and mottos, shields, and other design motifs can impart a stately, dignified look and feel. You will see a lot of shields used in educational institution, sports, and automobile badge logos.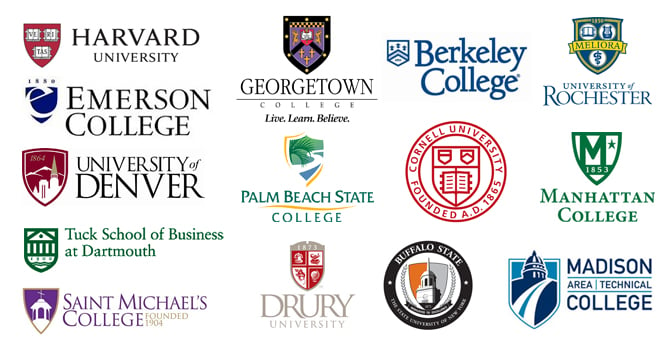 Many colleges and educational institutions use the time-honored shield in either traditional or contemporary treatments.


Sports franchises, auto manufacturers and other companies that want to project or imply strength, solidity, confidence or protection can use variations of the shield.

The crest design approach can employ one or several coat of arms design elements, to communicate tradition, solidity, authenticity
Why use shields and crests?
A shield design can communicate stability, protection, longevity, tradition, solidity, masculinity, toughness, boldness, confidence, no retreat, no surrender. A crest design says tradition, traditional, official, historical, strong, solid, credentialed. When a company is creating a new logo, and the research indicates this message or these attributes are on target, these design approaches can convey the story of the brand in one iconic, succinct, self-contained badge with an air of classic authenticity.