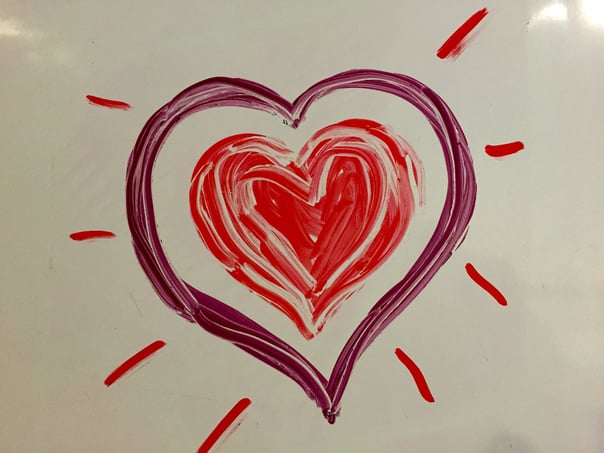 It doesn't matter what type of business or sector you work in—nonprofit, for profit, consulting, B2B, B2C, government, you name it—maintaining a positive relationship with your customer is vital to your organization.
We've all heard the phrase, "It takes longer (and costs more) to earn a customer, but only seconds to lose one." How true it is, right? Trust is at the core of every relationship. Once it's broken, it's difficult to earn it back.
Despite this time-tested advice, many organizations continue to place more time and emphasis on creating and finding new customers (the traditional sales model) and much less effort on strengthening relationships with their existing customers (the inbound marketing process).
The customer relationship: Much more than "the sale"
I've written about the customer service experience before in a post about car tires. While there are some good ones to learn from, there is no shortage of bad ones.
Here's another example that a friend shared with me recently:
My friend knows someone who works in the insurance industry, selling life insurance and related products. Time and time again the insurance rep has told her that his business is all about "the relationship." How true!
After several months of "courting," my friend finally bought a life insurance policy from him.
Guess what? After all that talk about "the relationship," my friend tells me she rarely hears from the insurance rep. "I'm not getting any more love," she says. The insurance rep made the sale and moved on. The trust the rep earned during the courting process was lost. And my friend is reminded of this fact each time she receives her monthly bank statement and sees the charge for that insurance policy. Ugh.
How likely is it that she'll rave about the insurance rep and his insurance products to friends and neighbors?
Delight your customer regularly
Now, what could the insurance rep have done to keep the relationship strong and continue to maintain trust? Many of the same things he did during the onboarding process. He shared great articles with her about the benefits of life insurance. He met with her regularly. He helped review her finances and find vulnerabilities. He asked questions and listened to her goals.
The point is there are many ways to maintain a strong relationship with your customers. Some companies keep in touch with customers via a regular email or newsletter. Many have blogs or use other social media to share information that is relevant to their customers. Some may provide useful promotional items. Others work to make every interaction positive and memorable. And the best ones, do all of the above and then some!
Think for a moment about the companies you love doing business with. What makes these companies stand out from the rest? Why would you give one company a great recommendation or referral and another one you wouldn't dream of recommending at all?
Most likely the great companies are the ones that you trust. They deliver you a reliable product or service, exceed your expectations and make every interaction a positive one.
Raise your service level in 2016
As we come to the end of the calendar year, it's an excellent time to examine your strategies for delighting your customers and strengthening your relationships with them.
Look at how you're interacting with your customers throughout the year. Is there an opportunity to increase these interactions and engage with them in other ways? Can you make these interactions more personal or more rewarding for them? When is the last time you surveyed your customers? Have their needs changed? What problems are they having? Listen to your customers. Help solve their problems. Continue to educate them and follow up on a regular basis.
Take every opportunity to do more than simply deliver your product or service. Exceed your customers' expectations. Give them something wonderful to talk about. Make sure you are building trust every time you interact with them.