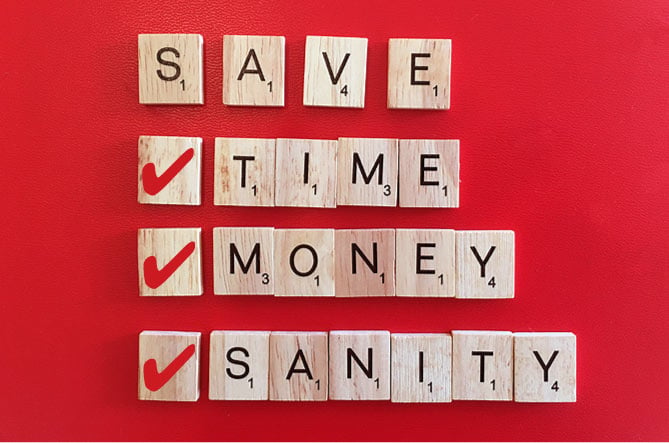 Since making the switch from a public sector marketing department to a private sector marketing agency, I've learned a thing or two from both sides of the coin about the value of working with a solid, mission-driven marketing team. Working with a marketing firm is not as much of a budget-busting endeavor as you might think.
7 ways to contain costs and get the most out of your relationship with a marketing agency
Say no to markups, vendor fees, and commissions. Some marketing firms pad their bills with a markup for vendor services or pay a vendor the "agency or net rate" while billing you at the higher, gross rate. A good mission-based marketing agency will be more likely to pass the savings on to their clients. Make sure you get this in writing in the bid and your contract.
Scrutinize the creative brief. The project creative brief is your bulwark against surprises. It should cover everything you expect to accomplish – and be paying for – including project scope, deadlines, deliverables and any known or considered specifications, and whether you or the agency will be providing information, content, images, and other resources. You and the agency will use this document to stay on track, on schedule, and in budget. Hew to it closely to prevent implementation gaps and scope creep on your part or the agency's. With a well-crafted creative brief, you'll know quickly whether or not the latest "great idea" is really worth pursuing.
Establish ownership of deliverables. Some agencies retain ownership of logos, graphics, jingles, publications, or other deliverables that they created for you, requiring license fees every time you want to use them. It may seem cheaper in the moment to pay a licensing fee, but it adds up and can come back to haunt you later. Make sure that you spell out ownership preferences in your Request for Proposal so bidding agencies can structure their proposals accordingly – and that it's clearly stated in the final contract.
Know who you're aiming your campaign at. It's about time you really dug in and found out more about your target audiences, or "personas." Relying on what your organization has "always known" or that you've developed from sedimentary layers of assumptions can result in your reaching only a fraction of your target audience. A marketing firm can crunch the same data you've been working with, connecting dots you've never even heard of, and pull together audience profiles that enable you to more accurately target messages and media. A current, well-targeted audience profile will require fewer resources to reach more people who occupy a niche closer to that sweet intersection of awareness and need.
Now, about that Request for Proposal (RFP): Be as detailed as possible. Define what you want to achieve as a result of this project. Kick it up a notch and use a Smart Goal structure to flesh out the picture. Remember that tactics are specific actions, (like building a website). Strategies are methods or approaches to achieve specific goals. Strategy requires that you get focused, specific, and deliberate. Strategies answer the question: "What do we need to do to achieve success with this goal?" (For example, enhance your online visibility to increase awareness with a specific audience in a measurable way, with a redesigned website as one of your tactics). So an RFP for a website redesign should indicate how the site fits in with your marketing plan and strategies…. What? You don't have an up-to-date marketing plan? Consider an RFP for developing a marketing plan that includes a website redesign so you and the agency can collaborate together to develop goals, audience, and metrics to base the design on. That shiny, new marketing plan will serve you well in many other efforts.
The insta-team is at your service. In all likelihood, you don't have a dream team of designers, writers, analysts, researchers, or web and social media gurus at your beck and call. Most marketing firms worth their salt do – and they know how to save you from wild-goose chases, expensive mistakes, and face-palming misfires. These are the folks who can quickly come up to speed on your project to help you set the right goals, establish a plan, and communicate it. You'll pay to have access to them only when you need them, negating the expense of hiring a full-time team – or trying to become an expert in all of these fields yourself. I can tell you from experience: It's exhausting.
Access to specialized tools. Online marketing and sales software can automate a multitude of time-gobbling tasks like posting to multiple social media channels, emailing different audience sectors, A/B testing, creating web graphics, proprietary research databases, media mining and monitoring tools, and – the Holy Grail – provide reliable metrics. A good marketing firm can offer you a seat at their online marketing workbench to wield specialized tools for planning, analysis, and implementation that would otherwise swamp your budget.
Get nay-sayers on board with a marketing agency
Is that boss or board member who believes that marketing is a waste of money ever going to be convinced that you and your budget are worth the investment? And won't they blow their stacks if, of all things, you hire a marketing firm? They just might. But a peek at the staff hours saved and increase in impact (because now you have rock-star metrics to prove it) could just convince them otherwise.