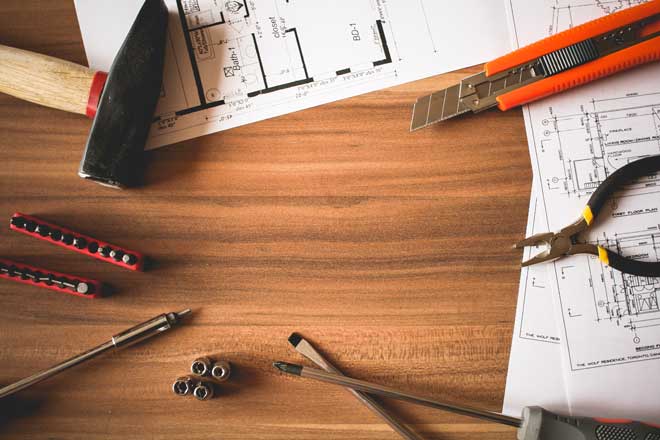 Large-scale social change requires a lot of collaboration—with multiple nonprofits, values-led businesses, and public agencies. And the bigger and bolder your goal, the more likely your broad cross-sector, public-private partnership includes organizations with widely disparate resources and technical skills. Collaborating for social good isn't easy!
Effectively collaborating for social good requires key players have the ability to review, comment on, find and act on an enormous amount of material[1]. And everyone involved wants that information to be easily accessible, readable, and actionable on a 24/7 basis, regardless of their hardware, internal protocols or staff skill levels. I've found web-based software tools can bridge geographic and technical distances and unite collaborators for collective impact. Here are my favorite 7 useful tools — and why they work.
Factors or criteria for usefulness
For me to consider a tool useful for social good collaborations, I consider multiple factors and each tool needs to meet most of the following (admittedly non-technical) criteria:
Web-based and platform agnostic, that is, favoring neither PC nor Mac users
Easy to use. Extremely easy to use.
Online help and/or knowledge base for new users as they join the effort
Real-time editing or versioning so it's clear which is the "current document"
Creates a history or thread of contributors or past efforts on any one topic
Offers (but does not require) a full-featured app for smartphones and tablets
Offers (but does not require) updates and digests of changes
Offers (but does not require) reminders
Makes it easy to add or include others not regularly involved in the project
Many of the collaborators are already familiar with the tool
Low-cost per user or no cost to add additional users to the collaboration
Helps with the core tasks of planning, scheduling, face-to-face communication, sharing or storing
Planning and scheduling
You can use this project management software to help arrange your calendars, set meeting schedules, track assignments, jointly edit and store documents.
Basecamp acts as a well-organized file cabinet of conversations with associated files for the entire team or for subgroups working on specialized efforts. Many years after archiving a project, I've seen public agencies request old files and to-do lists to jumpstart the next phase of a major collaborative effort.
On Basecamp, it's easy to select who to notify for an individual message, or to loop an outsider or occasional collaborator into a particular discussion. The mobile app takes you right to your current project, eliminating the need to search through emails or log in with the tiny mobile browser.
Each collaborator can choose to receive reminders for tasks on a to-do list or calendar events. When you're working on multiple projects (as many of us are these days), it can be hard to remember what you did yesterday. Basecamp solves that problem for individuals and teams by sending a "digest" of what everyone did — if you want it. There's also a Progress page that shows a graphic timeline of all the activity in all your projects.
Smartsheet is a shared Google Apps add-on that lets you attach files, set alerts, automate workflows, develop and share Gantt charts and more. For those who've been part of teams for many years, you can think of Smartsheet as a merger of the best of MS Excel spreadsheets with MS Project. But unlike those two stand-alone software packages, there is only one shared version of each Smartsheet file — so you and everyone on the project are always looking at the current version.
Each individual can choose to set task reminders (or not) — and my favorite Smartsheet function — you can set a frequency for receiving notifications of changes to project schedules or files, which arrives in your email box with only the rows changed highlighted and the name of the person who made the change.
For smaller sub-projects with a tight team of people involved, Trello is a very simple tool for making notes on what needs done and who should do it. Visually, it's like a team post-it-note board or one of those special binders for 3x5 task cards. Its power is in its visual simplicity, but especially on your phone that can be quickly overwhelmed when there are multiple players involved.
When You Need to Talk
When I need a reliable online meeting program, this is my standby. After the first meeting, everyone knows what to do and if you and other participants have decent broadband speed, it performs well for video meetings as well. Screen sharing is easy and phone call quality is really good.
THE Google is ubiquitous, and often the most convenient option -- especially if many of your collaborators are using Google Calendar to manage their schedule. If the majority of your collaborators are using Google Apps, then your decision is easy — Google Docs, Google Calendar, Google Hangouts, all the time. The only glitch I see occurring regularly is between people confusing their personal Gmail address with a Google Apps-related email address. I've found Google Hangouts have quickly become the defacto standard internationally since many colleges and universities and their MOOCs use Google Apps now.
You may note that I have not included Skype. Yeah, we all use it some of the time personally. Sometimes it works; sometimes it doesn't. That doesn't work for me when the collaborators are working to change the status quo.
Storage (if not using Basecamp)
Sharing large files doesn't work so well over email, where each individual may have different file size limitations on what can and cannot be received. That's where Dropbox comes in if Basecamp isn't an option. It's also a great tool for organizing regularly scheduled work. Just have each collaborator upload their documents into monthly folders and message you when their contribution is in.
While many people Iove Google Drive, it does tend to update rather frequently, which means that just when you've figured it out and have all your things organized, it changes. That said, it's free for smaller projects, stores and organizes all of your stuff, and you can work on the same document with multiple people at the same time. I have found people get confused about where files are stored if they are using Google Drive internally at their organization AND using it externally. For a large collaborations, Basecamp is a stronger option.
If you're collaborating for social good, these 7 tools can be useful
With shared values of collaboration, commitment, and social impact results, it can be too easy to forget our differences. We all work a little differently and each of our organizations has its own list of challenges. But what we have in common is our focus on changing the conversation about a complex social problem. And when planning, scheduling, face-to-face communication, sharing or storing files becomes a barrier to change, now you've got 7 useful tools to help.
What's in your social change toolbox? Share your favorite in the comments below.
[1] Note that for ongoing projects and busy people, email is not considered an option for effective collaboration.