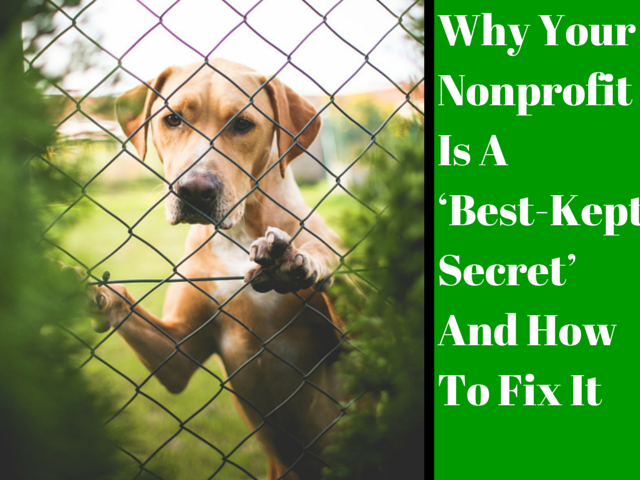 If 'best-kept secret' is a phrase you've ever heard used to describe your nonprofit, you are not alone. Perhaps it's just the popularity of the Best-Kept Secret book, but it seems as if a larger-than-usual number of reluctant marketers self-described as a 'best-kept secret' have crossed my path lately. Yet knowing you are not alone does not ease your concern about knowing you cannot advance your mission if no one knows you exist.

Let's look at seven likely reasons why your nonprofit is a secret. Ask yourself if any of the following common barriers to effective nonprofit communications could possibly be true for your organization.
Deep down, you, your board and your staff believe mission commitment and marketing communications are mutually exclusive
You don't want to 'compete' with your partners and collaborators by marketing
You think marketing is a dirty word
You're doing the same things you did 10 years ago
Your funding has been cut, so the marketing communications budget was first to go
Your donors think good works speak for themselves
You're not sure what

Integrated Marketing for nonprofits

is anyway
Why Your Nonprofit Is A 'Best-Kept Secret' And How To Fix It
If any of these common rationalizations resonate as true for your situation, then you have a starting point to correct the problem. (And I'll be diving deeper into each in future posts.) You know your mission cannot be achieved if no one knows you exist—tackle this challenge with the same passion you bring to work every day. Meanwhile, here are a few inspirational examples and resources for effective nonprofit communications.
Nine Digital Marketing Lessons Nonprofits Can Learn from charity: water