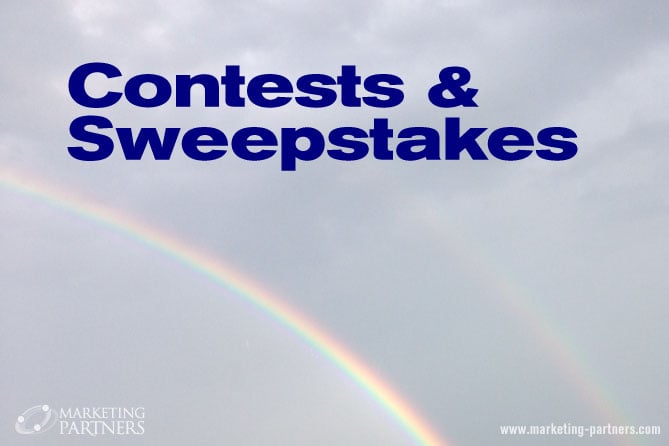 Contests and sweepstakes are great ways of generating interest and expanding your reach to a target audience. If you want to increase web traffic, reward customers, and gain some new leads to add to your marketing efforts, then you might want to consider having a contest or sweepstakes give-away.
Many people use terms "contests" and "sweepstakes" as if they were the same. Technically, however, sweepstakes are prize giveaways where the winners are chosen by luck. Prizes can range from stickers and t-shirts to houses, cars, and enormous cash wins.
Contests, on the other hand, draw a winner based on some merit. The person with the funniest pick-up line, most moving essay, most beautiful photograph, tastiest recipe, or whatever will be chosen as the winner.
(Lotteries are prize drawings where people must pay money to buy a chance to win. Lotteries are highly regulated, and are usually only legal if they are run by the government.)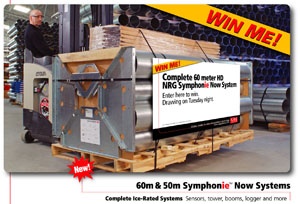 A sweepstakes or contest can promote your products and company, expand your current customer base, and gather contact information of potential customers for future marketing. The premise is simple – offer a prize that will entice your preferred target audience to give you their contact information and allow you to communicate with them. I say preferred target audience because sweepstakes and contests also attract people that may not be your target.
I recently entered a sweepstakes for a $100 gas card. I was willing to give my name, address, and email address for the chance to win. The rules stated, "The sweepstakes is open to residents of the United States and Canada, age 18 and over" and "Only entries received via the official web entry form will be included in the drawings."
This sweepstakes followed good form with the rules easy to find and read, and allowed me to "opt-out" of future offers. (Although an email confirmation of my entry with the current offer is acceptable.)
The sweepstakes was clearly aimed to increase new visits to an attraction by people some distance away, and encourage them to choose this attraction over others with the incentive. However, I am not a target customer. I already visit the attraction regularly, and I will not be purchasing over-night accommodations. It was by accident that I found the sweepstakes when searching for something else. But, this is still a success because it engaged me and delivered the message about week-end and overnight accommodations available.
Designing your own contest or sweepstake

When you choose to conduct a sweepstakes or contest you will have many choices to make and will need to follow some basic rules.
You must define who can participate and who can not.
What is your prize?
What time period will your promotion run?
Will you use game pieces?
Who are you targeting?
What information will you gather?
And, have you met all the legal requirements?
Rules
In the United States, every state establishes their own set of rules for contests and sweepstakes. Most states have the same basic rules, so most national give-away promotions are valid.
In Vermont it is not legal to require a contestant to provide a self-addressed-stamped-envelope (SASE) to receive a game piece or prize. According to Vermont's Consumer Fraud Act – Rule 109, games of skill, contests, sweepstakes or give-away promotions cannot require you to purchase something or to pay an entry fee or service charge in order to enter or to remain eligible. Putting postage on your SASE is considered an entry fee or service charge.
Rhode Island is unique because the state law actually requires the company to file a legal statement before it can run a contest in that state. The statute reads:
"Any person, firm, or corporation proposing to engage in any game, contest, or other promotion or advertising scheme or plan in which a retail establishment offers the opportunity to receive gifts, prizes, or gratuities, as determined by chance, in order to promote its retail business, where the total announced value of the prizes offered to the general public is in excess of five hundred dollars ($500), must file a statement with the secretary of state."
Other states have their own rules about what sort of contests or sweeps are legal. This is where the "void where prohibited" clause comes in. The statement gives the company blanket protection against running an illegal contest, without having to research the law in each particular state.
Additionally, there are Federal Trade Commission (FTC) rules about collecting information from children. The Children's Online Privacy Protection Act (COPPA) limits and restricts information that may be gathered and how it may be used. "If you operate a commercial Web site or an online service directed to children under 13 that collects personal information from children or if you operate a general audience Web site and have actual knowledge that you are collecting personal information from children, you must comply with the Children's Online Privacy Protection Act."
So, plan your contests carefully. Check out other contests and their rules, and get some advice if you have any questions or concerns.
Resources