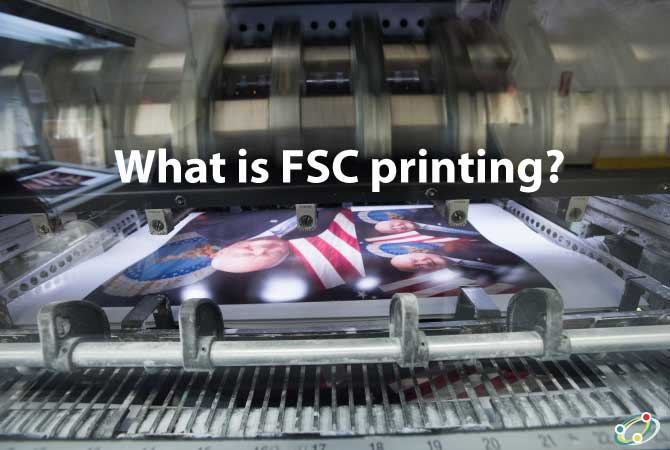 In my role as production manager, I find many clients ask me about FSC printing—what it is, how it works, the benefits, and the costs associated with this method. FSC stands for the Forest Stewardship Council, which is an independent organization that promotes responsible forestry.
Image via Wikipedia
The symbol you often see on catalogs and mailings is an indicator of the type of paper as well as the process used to print that piece. Not all FSC papers are recycled. Some papers are "virgin fibers" from a well-managed forest or wood lot. Many papers are mixed sources.
The certified FSC printer is one that has passed an inspection and has processes to ensure the proper chain of custody for paper products used, and that assures the content meets the specification associated with the mark.
FSC printing is NOT more expensive than using a non-FSC certified printer. However, the papers can be more expensive than other choices.
So why use an FSC printer or paper? Well, to many, the environmental statement is an important marketing statement. Just as many companies choose to use recycled products, reduce their waste, and be more energy efficient, they also choose to tell the customer about this purposeful decision.
We like to decide early on in a project if FSC is desirable. The graphic designer has to allow enough space for the mark, the printers selected to bid must be FSC certified, and an FSC certified paper needs to be chosen. Also, the process may add a day to the print schedule to apply the mark before creating a proof.
Sometimes, using the FSC mark is not practical, such as on a business card where space is limited and printing the mark will force printing on the back side at considerable expense (and potential waste of energy and ink). Sometimes, the design is already complete and there is just not enough space. There is also the possibility that the printer you have a long-standing relationship with may not be FSC certified. However, you can still use papers that are FSC listed, you just won't be able to use the mark.
Image via Wikipedia
The environmental benefit of printing an FSC piece is the sustainable management and preservation of forests. The marketing benefit is a tangible demonstration of your concern for the environment, which ideally is simply one of your company's efforts to minimize its negative impacts on the planet.
Personally, my favorite FSC paper is 100% recycled from post-consumer content (no industrial trimmings) that is manufactured using renewable energy. And in the Burlington, Vermont area, we are fortunate to have a local certified printer that uses renewable energy electricity to power their plant. The carbon reduction is amazing!