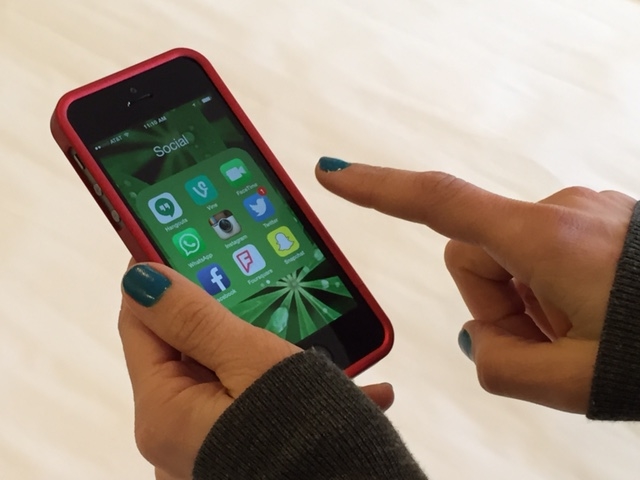 While we often write about social media in this blog and how businesses and organizations can use it strategically as part of an integrated marketing plan, it's not often first-hand field research on social media use by tweens and teens can be shared.
But recently I had the opportunity to do some informal research on social media use among young people (middle school students). It wasn't research that I had planned to do—it just kind of happened during the course of my daily life as a parent of teenagers.
Middle school students and social media
My daughter's middle school recently organized an event called Social Media 101 to help parents get acquainted with the various social media tools being used by their teens and tweens. At this event, there was a panel made up of middle school students and each one gave a quick overview of their top social media tools. I was there hoping to get a better understanding of how these kids were using the tools and how parents were keeping up with it.
Instagram is the app of choice
My daughter loves Instagram and it seems she's not alone. Instagram was "the favorite" among those on the student panel. The kids use Instagram to post photos (mostly selfies) to share with friends and to comment on or like other's photos. While posting and sharing photos seems harmless enough (depending on the photos they're sharing, of course), the kids are consumed by the number of likes they receive on their posts. The students mentioned that it's important to them "to get a lot of likes on their photos." Some even delete photos that don't receive many likes.
It seems these students view these "likes" as a measure of popularity or self-worth—and that's concerning. At this age, young teens are trying to discover who they are and how and where they fit into their world. They certainly don't need to be developing a sense of self based on the number of likes a photo happens to receive.
In our work, we refer to these numbers as vanity metrics. Vanity metrics include such things as the raw number of followers, likes, views, downloads, retweets, etc. To organizations using social media in their marketing efforts, these numbers don't mean much as they don't provide a complete picture of how effective your social media activities are. But it's easy to understand how important they can become to less savvy social media users like those in middle school.
Twitter and teens?
Surprisingly, Twitter was another tool that came up during the middle school event. My daughter isn't on Twitter, though she recently asked if she could be. I use Twitter in my work largely for following the news, certain reporters and media outlets. So my initial thought was, "Wow, these teens are following the news and becoming informed on Twitter? That's impressive!" Wrong. The students reported they use it as yet another way to communicate with their friends to "find out what they're doing" or "how they're feeling." They also follow their favorite celebrities. (I'm thinking my daughter has better ways to spend her time than on Twitter.)
So many tools, so little time
Several other tools were mentioned during the school event. After hearing about the social media tools the students were using, one parent finally asked how much time the students spend on social media. One student sheepishly responded, "A lot." I think this is perhaps the biggest challenge facing parents today—how to help their kids find a healthy balance with social media and the rest of their lives.
With that in mind, here are a few tips I left the middle school with that night:
Social media is a privilege and children need to earn their use of it
Take every opportunity to talk about social media with your child (teach them how to use it safely and responsibly)
Make sure your child knows about privacy settings
Develop a social media contract that clearly sets the rules (how much use, when, etc.)
Get your child's user names and passwords for every account they have
Monitor your child's social media activities
Set a good example for your child with your own social media habits
Social media use by tweens and teens
Our children are growing up with these tools (we didn't even have computers when I was a teen!) and social media will be an integral part of their lives—for good and for bad. While I came away from the middle school event with the sense that my daughter is pretty typical compared to her peers when it comes to her social media use, it didn't necessarily give me peace of mind. It's an ever-changing landscape that requires constant vigilance on the part of all parents.
Time to get going on that social media contract!