Social media buttons seem to be everywhere, except when you want one. I am often frustrated by not being able to share an interesting article, or by the difficulty of finding a company or individual's social media handle so I can follow them. I have finally come to the conclusion that the major reason for this sorry state of affairs is that many casual users cannot distinguish between social sharing buttons and social media follow buttons, and many professionals are sloppy when planning and building the websites and blogs where buttons appear.
Social Media Follow Buttons vs Social Sharing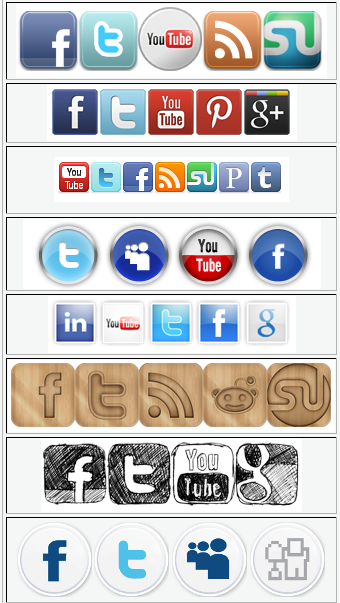 First, the basics. Clicking a social button or icon triggers a bit of code to perform a specific action. Following and sharing are two distinct actions applied to two different things.
When you're following, you're following a brand or a site as a whole.
When you're sharing, you're sharing a specific bit of content.
Social Media Follow Buttons:

 These buttons serve to promote your business' presence on various social media sites and help you generate fans/followers for those particular accounts. By placing these buttons on your business' website, you can help to create visibility for your social media accounts and easily extend your reach on the sites. You place these buttons on your website, and it's generally recommended at least placing these buttons on your website's main homepage, your 'About Us' page, and your blog's homepage. The most popular buttons include the "Official Twitter Follow Button," "Facebook Like Box," "LinkedIn Company Profile Plugin," and "Google+ Page Button."
Social Media Share Buttons: These buttons enable your website visitors and content viewers to easily share content that is on your site with their social media connections and networks. Adding these buttons to your content allows you to expand the reach of your content to a larger, new audience, and can generate new visitors back to your website. You should add social media sharing buttons to every piece of content you create, including landing pages, web pages, individual blog articles, and email content. The "Official Tweet Button," "Tweet This Link," "Facebook Like Button," "Facebook Share Link," "LinkedIn Share Button," "+1 Button," and "Google+ Share Link" all serve as social media sharing buttons.
Two Sets of Social Media Buttons
Ask yourself, which one are you trying to do? Or are you trying to do both? Having both share and follow in the same horizontal space can be confusing. Generally you want to place the follow page button in the header and/or footer of the page and place the share button adjacent to the content - placement could be to the left in a bar or at the end of content as on on this post.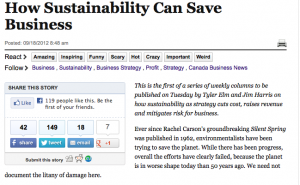 When you have both Follow button and a Share content button on the same page, you just want to make sure they're placed in context so the readers don't get confused as to what they're doing.
Or you can place them on different pages like the New York Times does it... the Follow Us links are displayed only on their homepage. The news articles only have Sharing links.
No One Right Way
Usability is based on your audiences, your objectives and your website, so there is no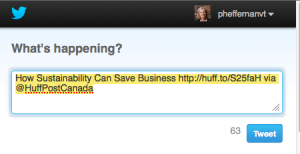 one right way to answer the one set of social buttons or two question. The key is to think it through, and to communicate your decisions clearly to the team building your website. Check out Marketo's recent website audit post for a useful checklist.
Resources
It's Time to Audit Your Website's Social Functionality - B2B Marketing (Marketo)