This may not be going where you think it is. That is, it's not going there if you're thinking I'm referring to social media marketing or so-called social business marketing. Instead I want to share the latest developments in a field of critical importance to anyone who cares about positive, lasting change for good. (That means just about all of you regular, dear readers.) It is signs of hope from a larger trend toward adopting the audience awareness and accountability long practiced by those who use a classic social marketing approach.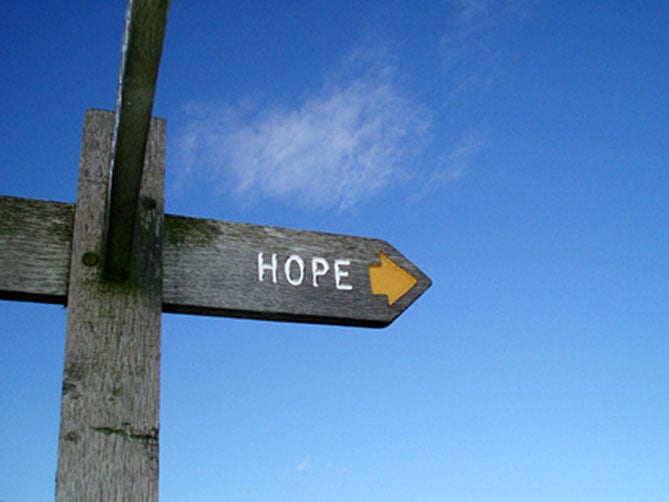 Social Marketing Confusion
Confusion about social marketing terms is a subject I have touched on several times before. But rather than look back, let's just say it's been a source of on-going frustration over the past few years that a proven social benefit approach first described in 1975 became enmeshed in the me-focused world of social media networks and profit-only marketers.
Signs of Hope for Social Marketing
First, I see signs of hope in a growing consensus on the definition of the social marketing approach, and a parallel uptick in the accurate use of the separate term "social media marketing."
Social marketing definitions
"Social marketing is an approach used to develop activities aimed at changing or maintaining people's behaviour for the benefit of individuals and society as a whole." -- The UK government-established National Social Marketing Centre (NSMC)

"Social Marketing seeks to develop and integrate marketing concepts with other approaches to influence behaviours that benefit individuals and communities for the greater social good. Social Marketing practice is guided by ethical principles. It seeks to integrate research, best practice, theory, audience and partnership insight, to inform the delivery of competition sensitive and segmented social change programmes that are effective, efficient, equitable and sustainable." -- The consensus definition endorsed by the Boards of the International Social Marketing Association, European Social Marketing Association, and Australian Association of Social Marketing.
Increased use of the term social media marketing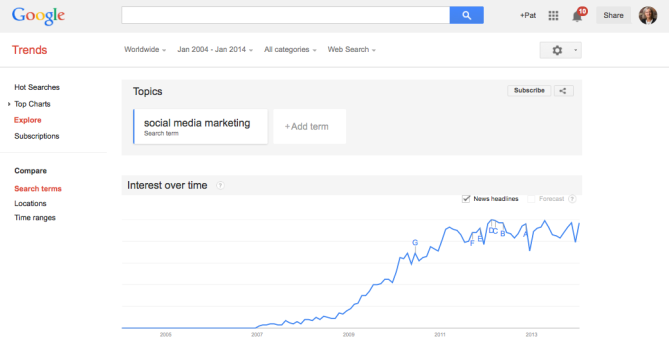 Adopting Stages of the Social Marketing Approach
NSMC provides excellent resources on the six stages of the classic social marketing approach and other tools for implementation. What is encouraging is that I hear two stages in particular being adopted by change marketers across sectors and in disciplines such as human resource management not known for using a social marketing approach:
audience awareness
evaluation and accountability
Stage 1: Beginning with the audience and a research-based understanding of the barriers and motivators for a desired behavior change are core tenets of social marketing. This is referred to as 'formative research' in social marketing, but whatever the label, audience research and testing can only improve results for change communication.
Stage 5: At the evaluation stage, the impact of your efforts are formally reviewed and assessed. The aim of the evaluation is to identify the strengths and weaknesses of your behavior intervention, determine if it is making a difference, and measure its return on investment. There is a welcome rigor in establishing evaluation measures at the beginning and then formally planning for an assessment of effectiveness.
Looking Ahead
With growing awareness of the need to help individuals help themselves improve their health and their lives through behavior change, it is exciting to see increased use by governments and nonprofits worldwide of the proven social marketing approach for reducing tobacco use, alcohol, obesity, diabetes and other problems. Now I look forward to partnering on more strategic social marketing efforts where rather than sustained individual behavior change, the goal is lasting system change.
---
Photo credit CC via flickr: pol sifter