In my last post, Seeing Opportunities for Your Website Using Analytics, I showed a few key reports from Google Analytics to see how traffic enters, travels through, and leaves your website. We also sketched the path we'd like traffic to follow. Now our job is to to make it easy to see the behavior we want by showing our visitors how to follow the path.
Start with entrance pages
Identify the top five entrance pages for your site or blog. What audience or persona are those pages attracting? Where do your visitors go next?
Using this information, let's create a clear navigation path for visitors. If your visitors are coming in on your blog or content pages you can offer them a clear link to related information about the product or services you offer on your website.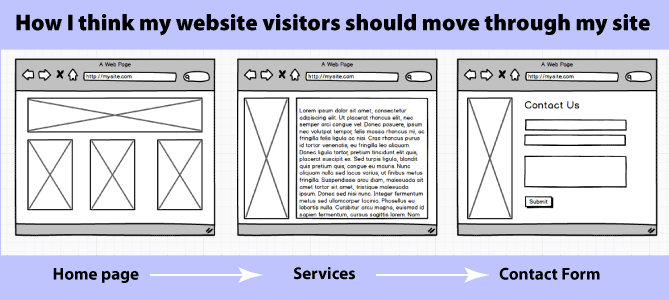 Use a clear call to action to drive to a landing page
Help your visitors find related information about your products or services. You may want to consider offering a case study or copy of a presentation to provide more in-depth content. Use a graphic with a button or clear link to bring visitors to the next step. A simple call to action will work.
Collect information for landing page offers
When you offer premium content, such as a case study or presentation, ask for a little bit of information. Maybe an email address to send a link to the paper. The more valuable the content the more information you can ask.
Limit Navigation
Consider offering no naviagation, or limited navigation on your landing page. Remove the traditional website navigation from this page. It will lead to higher conversions to keep your visitors focused.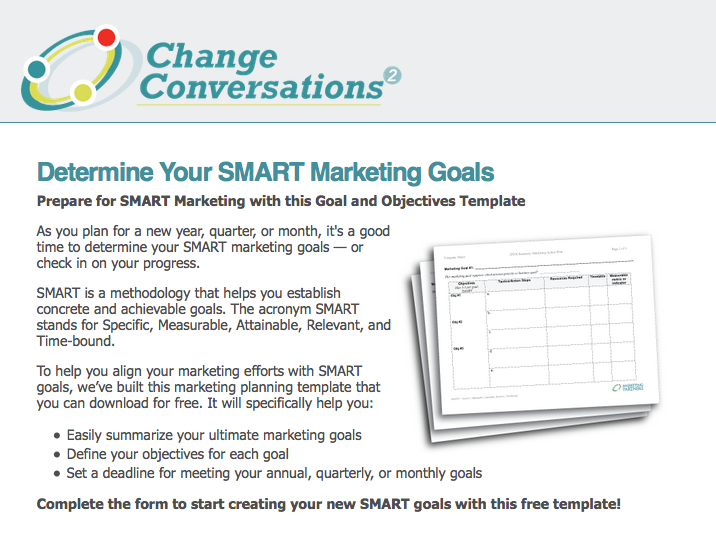 Now that you have a few tools to lead visitors to more information, use them sparingly. Don't force visitors on your path, but offer a path that brings them more information and engages them.