Three years after my first look at the question of where to find your customers in social media, I have a pleasant surprise for you: There is good news on this front. While changes made by social media networks and service providers often disrupt marketers, causing small nonprofits and businesses lots of extra work with little benefit, that's not the story this time. It is easier and more affordable now then ever before for change marketers to identify where current customers, friends and prospects can be found in social media.
Overview of Who Can Be Found Where in Social Media
Whether you're just starting to introduce new discipline to your social media marketing efforts, or you're doing a periodic revisit of your channel strategy, you'll want to start with a top-level look at who can be found where. There have been significant changes in the demographics and behaviors of those who prefer each network. One favorite resource is the social profiles in the Subscribers, Fans and Followers reports from Exact Target, which are updated regularly. Here's a recent report on Canadian consumers.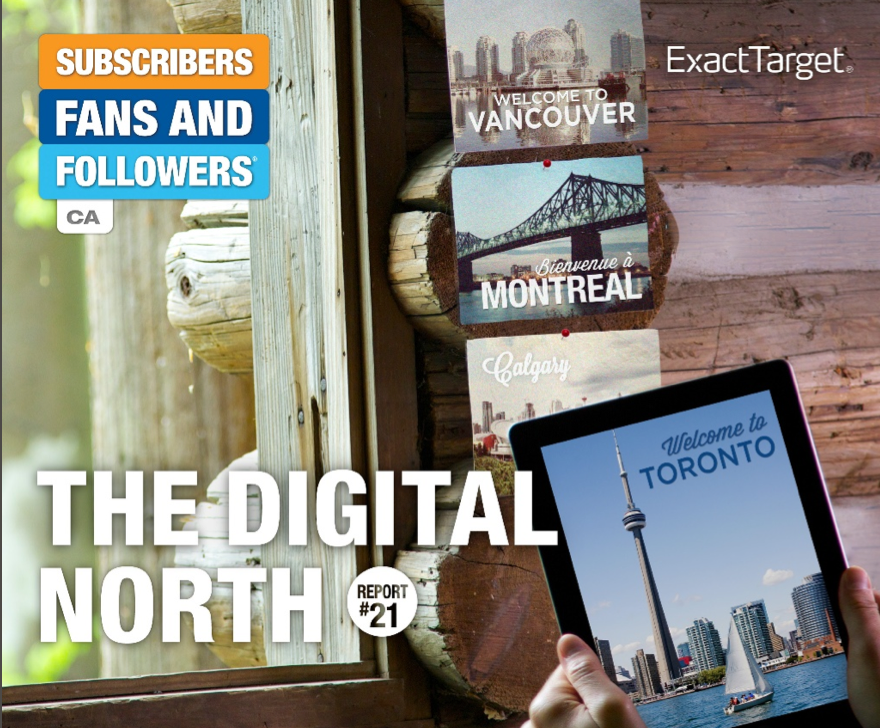 Infographics are also readily available on the user demographics of various social media platforms. Your objective is to seek the best match between what you know about the demographics of your existing customers and the various social media channels. There is a lot of schlock out there though, so do take the time to make sure the source of the data used to produce the infographic is reputable. A good example is Buffer's infographic developed from the latest 2013 Pew Research Center data on
User Demographics For Twitter, Facebook, Pinterest And Instagram
, or for B2B marketers,
Fortune 500 Social Media
from the University of Massachusetts Dartmouth Center for Marketing Research.
Building on What You Already Know
If you've built a social media community over the past few years, there's a wealth of information about your followers — and others like them — available at no cost from Facebook and Twitter. (There are also professional services that provide extensive detailed follower information for Facebook, Twitter and other major networks. But that will be the subject of a future post.)
Facebook: Basic Facebook profile data includes information on gender, age, location, and relationship status, which can be easily expanded by searching based on a user's interest graph and "likes." For example, use Facebook Graph Search to find favorite interests of people who like YOUR PAGE NAME, or which of your fans also like specific media outlets with pages on Facebook. Armed with this information, your post content, email marketing and paid advertising can be highly targeted. (Facebook also offers a "Lookalike" service that helps with targeting by creating custom audiences based on similarity to a group that you submit to them.)
Twitter: Twitter has just recently opened up access to analytics and demographics about account followers. It's buried in Account-Twitter Ads-Analytics, but there with one click on Followers you can find Top Interests, Location (Countries/States/Cities), Gender, and the names of who else your followers tend to follow.
Combining Information
By combining information from multiple sources you can quickly build a powerful social media profile of your best customers, and where to find more like them. Use your new power well.