In the real estate sales world, the mantra is "location, location, location." In the social media world, it's "relationships, relationships, relationships." Any social media strategy – whether for a nonprofit organization or a for-profit business – needs to focus on relationship building and relevant content.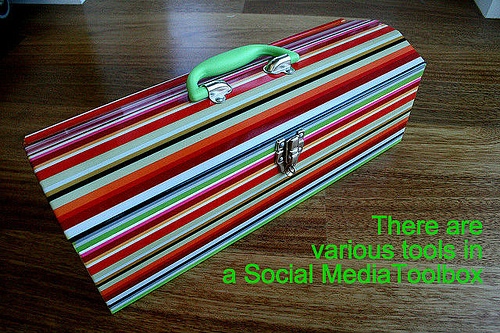 Marketing Partners' client partners include many non-profit organizations. When nonprofit clients first come to us, they often have a misperception that social media is a marketing strategy for businesses or companies that doesn't apply to the nonprofit world. We help them realize how a social media strategy can be a solid and successful one for their mission or cause. In fact, social media is a perfect fit for nonprofits. Think about it. A social network's purpose is to build and nurture relationships around common interests. For a nonprofit, social networks can serve as platforms from which they can share their overall message and objective, rally supporters and volunteers, and even raise money.
There is no "one-size-fits-all" formula to using social media for a nonprofit. There are, however, a few strategies and tools that may help a nonprofit in its social media endeavors. Here are four must-have social media tips for nonprofits.
Educate and inform
To engage your followers, you need to inform them in a way that touches them and propels them to take action. Sharing your pre-existing mission statement over and over is going to be a 'yawner' and you'll risk losing your audience. Instead, tell stories. Your stories – and your organization has a lot of them, I'm sure – are what draw people in to learn about what you do and engage their interest.
Social media is a great way to build community. Remember, you already have an engaged following but one of your goals is to expand that audience to establish even more connections. Keep your content fresh, interesting, authentic and relevant. The best way to do that is through storytelling. Think profiles of a volunteer, a benefactor of the organization, a family's success story.
Remember, social media creates a two-way dialogue. Don't just broadcast your message but invite interaction with your followers. They can become on of your best resources, perhaps a volunteer and better yet, an advocate or donor for your cause.
Post consistently
This point cannot be emphasized enough. If you're going to have a successful social media strategy then it needs to be part of your business routine just like answering your email, the phone or scheduling a meeting.
There's a real domino effect to this. Your organization posts an interesting story on Facebook, for example. A few of your followers read it and make some comments. They may want more info or they share this nugget with one of their friends who's never heard of your organization. That person contacts you because they want to get involved as a volunteer at your next event. Perhaps, those same people connect in person at that event, get acquainted with one another and now you've created and engaged a larger community. The cycle continues and is reinforced. People love to jump on a winning train so keep in touch with them with stories, conversations and calls to action – regularly.
Engagement and fun
The ultimate goal is to keep your followers engaged and to grow both your online and in-person community. Good storytelling, and funny or quirky posts with photos can be an effective way to hold people's attention. If there are other organizations who also do good work and it correlates with yours, post their events and ask them to do the same. Showing that you truly care about the cause and effort as a whole makes your organization even more respected and credible through the eyes of your followers.
Photographs are another great way to engage people. But keep the rules of privacy and common courtesy at the forefront before you post them to the world.
Fundraising
Social media can be a very helpful tool in efforts to raise money for a nonprofit, grass roots effort or fundraising event. However, social media should not be seen as the primary means to raise funds. Like a tool in a toolbox, it's one of many things that can strengthen the mission. Remember, social media is just that: social. If you only use the tool to ask for money, your followers – no matter how passionate – may eventually turn away. But if the consistent interaction you have with your followers is informative, interesting and engaging then the occasional "ask" will be well received.
Use social media to promote fundraising events, strategically drive people to make online contributions during annual fundraising events, or post a shout-out for in-kind donations. These are all acceptable and encouraged in the nonprofit and social media world.
Bottom line
Just like a relationship with a partner, family member, friend, or co-worker, it takes time and nurturing to understand one another. So it goes with social media strategies where the objective is to build relationships and inform people about the importance of what your organization does. It takes time and commitment, but the rewards can be great.
---
photo via flickr: Matthew Allard