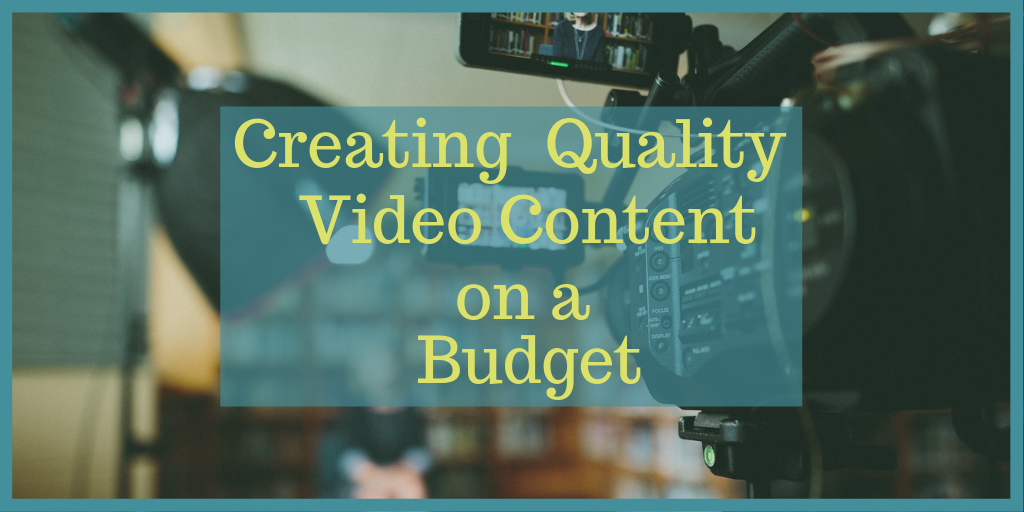 Here's the bottom line. If you're not making online video content for your business, you're falling behind. Trends have been steadily shifting toward more video, especially on social media. Video is becoming, or in some places has already become, the preferred delivery method for content by people all over the world.
This trend doesn't necessarily mean that you have to hire someone to make video content for you. It also doesn't mean you should go out and splurge on a lot of fancy video equipment. Creating quality video content is easier, and cheaper than you might think. In fact, you probably already have the single most important piece of equipment sitting on your desk, in your pocket, or maybe you're using it now to read this blog post.
What You'll Need
Here's a list of the essential equipment you'll need to start creating quality videos for social media:
Your smartphone
a lapel microphone
a smartphone compatible tripod.
It's a common misconception that video content requires a lot of fancy equipment to produce, but with these three pieces of equipment you'll be able to create plenty of video content for social media.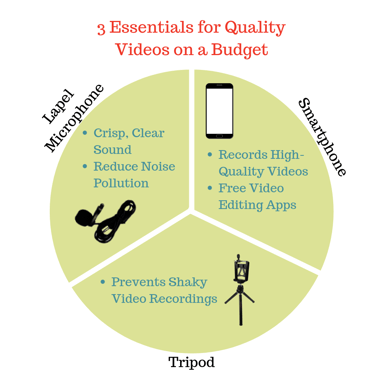 A tripod will keep your phone steady while recording — a shaky handheld video is unprofessional and looks very amateur.
A microphone will provide crisp and clear sound that only picks up your voice, you won't have to worry about picking up stray sounds like the air conditioner or computer keys tapping in the background.
Your smartphone is the key to quality video content. We're lucky to live in a time where a device in our pocket can shoot incredibly high quality videos and even has the capabilities to edit your videos, all for free!! Apps like iMovie and Adobe Premiere Clips are great, simple tools for anyone new to video editing.
Now What?
So, you've got your microphone, you've got your tripod, you've got your phone, now what?
Don't jump into making your videos just yet, you're going to want to set up a "recording studio" first. Your recording space doesn't have to look like the set of Good Morning America, all you need is a space that can check off these boxes:
| | |
| --- | --- |
| | A consistent source of light. A desk lamp or standing light should be plenty and sitting by a window on a nice day can work just as well. |
| | A relatively quiet area. |
These are the bare bones of a good recording studio. You're going to want the light to be angled to be hitting you about 45 degrees to the left of where you'll be facing when you record. If the light source is directly behind where you've set up your tripod, it will cast a strange shadow when you record.
Add some personality to your set with house plants, bookshelves, appropriate backgrounds or any other items you think would enhance your video. But remember that the focus of the video should be the person, your background should be just that, a background. Don't let it distract the viewers from the point of your video.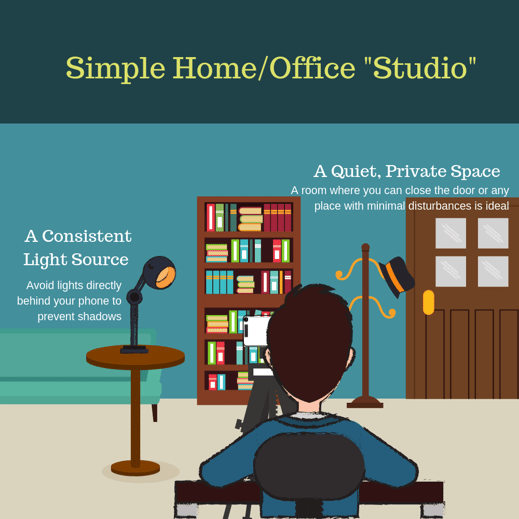 Start Recording!
You're ready to start creating video content. Your finished product isn't going to be at the same quality level as a video created by a professional production studio, but the content is the most important part. People want to see entertaining, relatable content from their favorite brands. You've got all the tools you need, now it's up to you to come up with the content that will appeal most to your customer base.
Related Blog Posts
Other Resources
Content Trends: Global Preferences (HubSpot)

Video Marketing In 2018 Continues To Explode As Way To Reach Customers