This baby boomer has concluded that building your social media team is more a matter of depth, interest, and judgment than it is age. Personally, I've never been an early adopter of technology. I think I was the last one in the office to get a smart phone (and now, of course, I can't imagine living without one). Social media tools like Google+, Facebook, Pinterest, Twitter and the rest were not around when I entered the advertising industry more than 20 years ago. I guess you could say I grew up on traditional PR and marketing. How times have changed! I have been around long enough to feel (and see) the effects that social media has had, especially in the PR world. Social media has not replaced traditional PR (nor will it ever), but it has greatly added to how we can develop relationships with the media and help our clients communicate their key messages and stories to their audiences and strengthen their brands.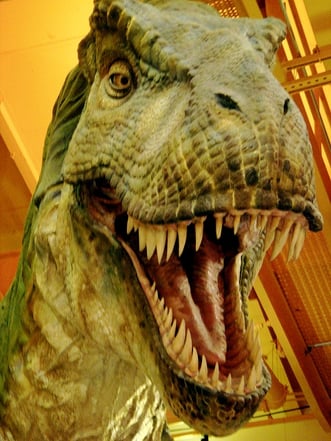 As much as I welcome the new opportunities that social media provides to our clients and to me as a PR professional, I still have days when I feel like a technology dinosaur. It's difficult to keep up with the many tools out there, especially with new ones coming along every day it seems. I imagine many business owners feel the same.
Who's running your social media?
So when I came across a recent post entitled, "Why a millennial should run your social media," I was all ready to forward it to my boss as fuel for why I didn't need to spend more time with HootSuite or Google+. As the author points out, millennials are creative, they know social media and use it every day.
Yes, I say, let the eager younger ones, who grew up on the Web and love the technology, take care of these activities—works for me!
Then I realized that this post was written in response to another post entitled, "Why a 23-year-old shouldn't run your social media." This author cites many reasons why putting your social media activities into the hands of a recent graduate may not be a good idea. Among them: The recent grad doesn't yet understand your business (and lacks business experience in general), and using social media for personal use isn't the same as using it for business.
Both authors make some excellent points, but I think they missed a more important one. And that is, no matter what their age, you probably shouldn't have just one person running your social media activities. As a small business owner, you, and others on your team need to be familiar with the social media tools your business is using, understand how they're used and how they fit into your overall marketing strategy and plan.
In our firm we have a social media team for each client. This team works with the client to develop their social media plan and identify the tools that will work best for the client's goals. These are also the people working behind the scenes, handling the day-to-day activities of a client's social media accounts, including helping to develop content and scheduling any posts or tweets. Our social media team works closely in conjunction with someone (or a small group) from the client's team as well, for the client side of the team is responsible for direct interactions with partners, clients and customers.
Build a strong bench
If you're not working with an agency that can provide these services, it's important to assemble your own internal team to handle these activities. Look for those who understand your business (its products, services and values), have a good business sense and a customer service focus, are creative, have strong communication skills and love the technology.
The bottom line: Think of your social media team just like a sports team: you need depth in your bench. It doesn't matter how young or old they are, it's most important that your team understands your marketing goals, stays on top of the many tools out there and can effectively integrate these tools into your marketing plan.
--
Photo by Will via Flickr