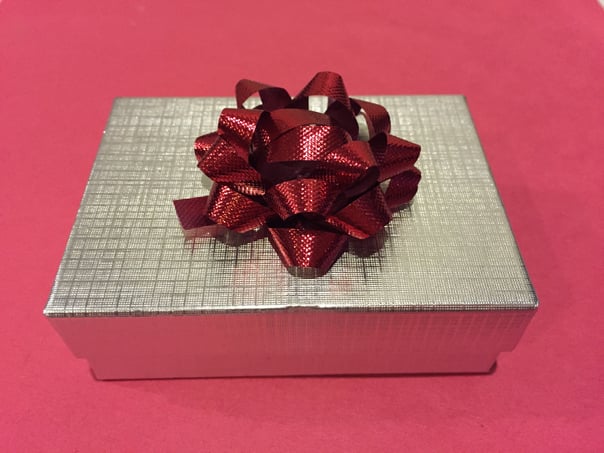 Fresh off the season for pretty packages, I thought I'd share some tips for creating nonprofit promotion packages that will help you build awareness for your organization's cause, product or service.
1. Dedicate an awareness week or month to your issue
This is a great way for nonprofits especially to build awareness for their issue or cause. The Tuberous Sclerosis Alliance, a nonprofit that I support, recently created Infantile Spasms Awareness Week. Their goal was to educate others about this extremely damaging seizure pattern that can occur most often during infancy in those who have been diagnosed with Tuberous Sclerosis Complex (TSC).
2. Announce your promotion in multiple channels
Email is still the go-to channel for communicating with your donors, customers or stakeholders so announce your promotion and build initial awareness via email. I received an email from the TS Alliance announcing Infantile Spasms Awareness Week two weeks before they kicked it off. The email included a list of all the education and outreach activities that were planned for the week. It also included an informational video. They sent another (different) email reinforcing the first one a few days before the special week kicked off.
But don't rely only on email to do the work for you. You want to reinforce your message through all your communications channels.
Make use of any social media channels you use to engage your community. The TS Alliance created a hashtag (#ISAW2015) for the promotion so I could follow the conversation on FaceBook, Instagram and Twitter during the week. They did several informational posts during the week on their community FaceBook page. They also included a summary of the effort in their year-end holiday email and quarterly newsletter.
3. Develop ways to engage your community
Send sample FaceBook posts or Tweets so your community can help broadcast your promotion on their personal social media channels. Develop ways to engage your communities even further. The TS Alliance created an infantile spasms quiz to help people test their knowledge on the topic and they made that quiz shareable on social media.
Include an offer in your communications. The TS Alliance gave the opportunity for people to sign up and receive an infographic (.pdf) on infantile spasms. An infographic is a concise, graphical way to present data and other information. In this case, an infographic on infantile spasms is an excellent educational piece for not only parents, but teachers or medical professionals as well.
4. Make everything easy to share to broaden your reach
Make sure all your communications are shareable on social media and via email. And make it easy for folks to share! Include sharing icons prominently in your communications and ask people to share them. After all, you not only want to engage your community, you want to share your messages with a broader audience. Granted, the TS Alliance's cause is of interest to a more narrow audience than say breast cancer, but it is still a goal of theirs to educate others and raise awareness about this disease.
5. Planning your promotion is key
Planning your promotion is obviously the first step in the process. But planning well in advance is absolutely essential. It all starts with your goals and objectives and everything—your key messages, audiences, tactics—flows from there. Identify the ideal timeframe for your promotion and back out from that date to determine how much time you'll need to develop the many pieces to support it.
As in the case with the TS Alliance promotion, they had to plan and develop multiple pieces to make this promotion successful: they developed and produced several videos; researched, designed and developed an infographic; coordinated several educational webinars with many folks from the medical community; developed a social media plan to support the promotion; drafted several sample social media posts; and, wrote the many communication pieces they delivered before, during and after the promotion.
Developing an effective promotion takes much effort and planning. But when it all comes together in a nice shiny package (complete with a bow on top!), all that time and effort will be well worth it for your nonprofit organization.