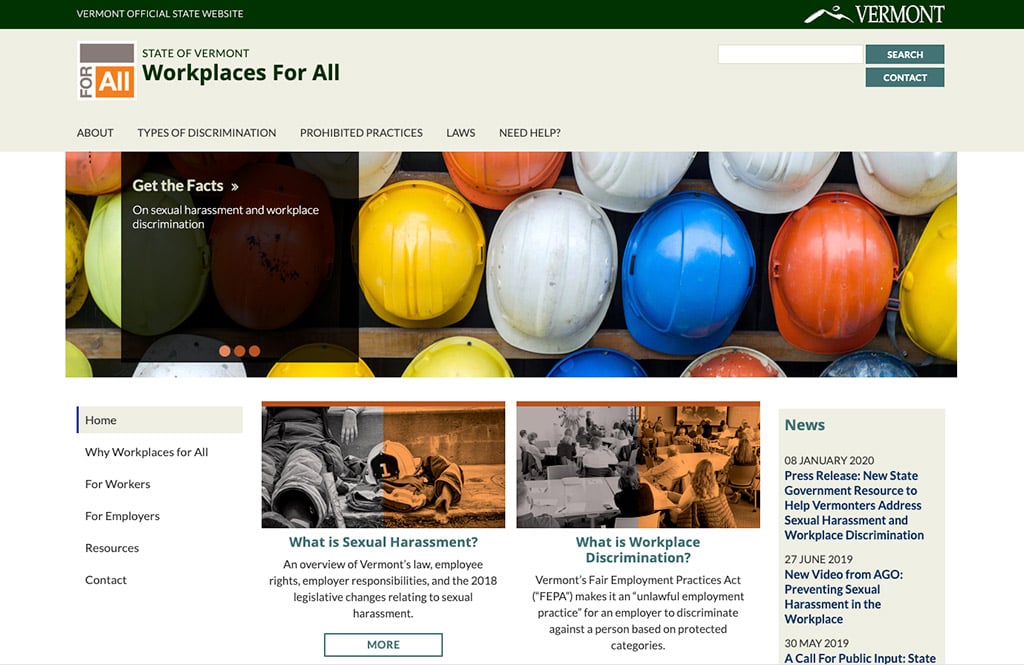 This month the Vermont Commission on Women, in consultation with the Vermont Attorney General's office and the Vermont Human Rights Commission, launched a state-wide public education program, Workplaces For All.
A central component of the program is the new website, workplacesforall.vermont.gov containing useful resources for Vermont employees, employers and members of the public regarding the laws relating to and best practices for addressing sexual harassment and workplace discrimination.
The Workplaces For All website includes strategies for prevention, information on where to get help if someone is experiencing harassment or discrimination at work, an extensive video library containing stories and training, and many other resources.
We are proud to have been involved with this important program, and developed additional strategy, messaging, creative, and implementation to assist with reaching all Vermonters.
The launch of Workplaces For All stimulated media interest in newspapers, radio and online news sources. Below are links to some of these.
The Dave Gram Show on WDEV: Sexual Harassment
Caledonian Record: New Resource Helps Vermonters Address Sexual Harassment, Workplace Discrimination
VtDigger: #MeToo at work
Workplaces for All Newsroom: New Resource Helps Vermonters Address Sexual Harassment, Workplace Discrimination