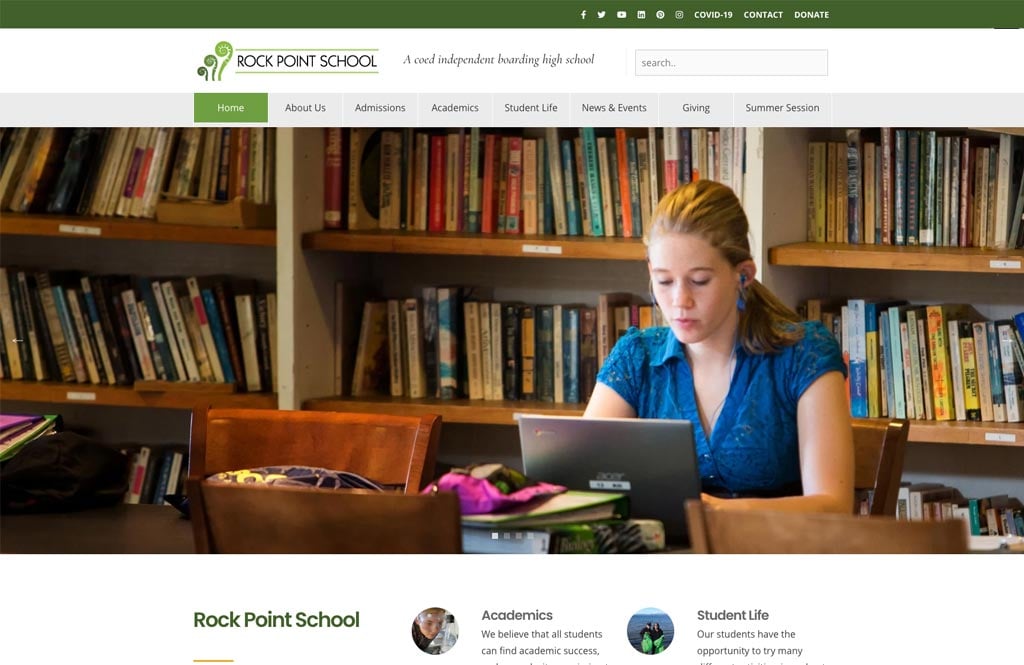 ---
Rock Point School is an intentionally small boarding and day school for grades 9–12, situated on a beautiful parcel of waterfront land right here in the Burlington. It's coeducational and independent, a positive alternative to more traditional high schools.
Marketing Partners has enjoyed a long working partnership with Rock Point, and designed and developed their previous website also. The recent redesign coincided with the Covid-19 remote learning phase this spring. Rock Point School built on their strong ties with the close-knit community of faculty, students, staff, and families though their physically distant–emotionally connected messaging. This was amplified through the new website, along with increasing content in multiple areas, and working with parents to give everyone ample support and the feeling of connection through this unprecedented time.
Visit the new website at https://www.rockpointschool.org/
A sample blog post that resonated with the Rock Point School community: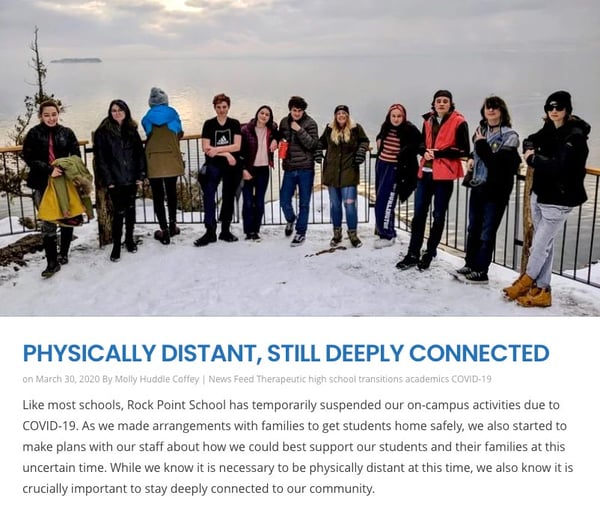 And a sample News & Events post featuring one of the many traditions both students and staff look forward to: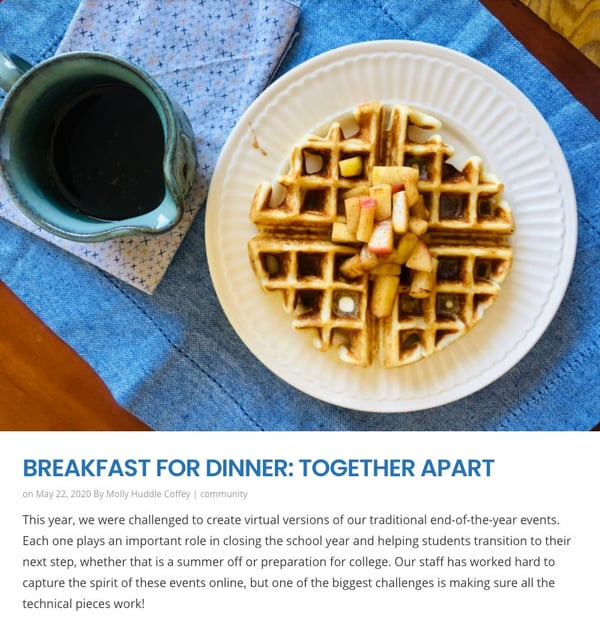 It's a tough call, but we're thinking The Dogs of Rock Point School is definitely one of our favorite pages!