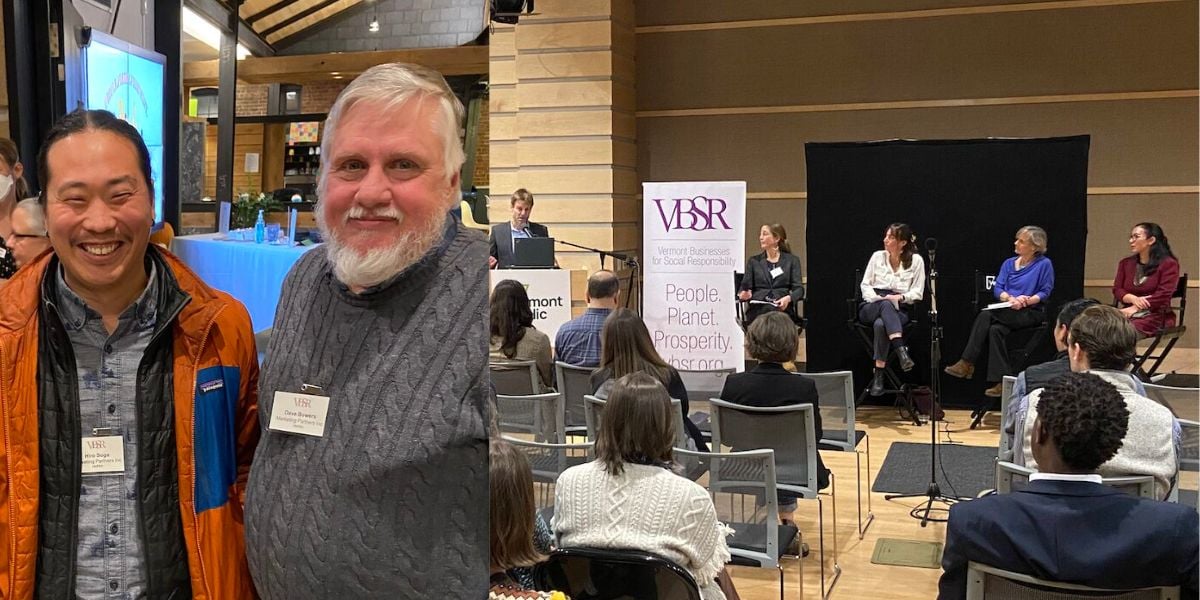 Vermont Public hosted a Vermont Businesses for Social Responsibility People. Planet. Prosperity. Speaker Series event with a panel of experts to discuss the topic of "Fortifying the Future of Vermont's Downtowns".
The panel featured local experts and community leaders; Sue Minter (Capstone Community Action, Inc.), Caroline Corrente (Haymaker Bun Company), Kesha Ram Hinsdale (Vermont State Senate), and Katie Trautz (Montpelier Alive).
We heard a lot of great conversation, framing, and ideas about how to move forward after an emergency, like the floods in the summer, or during an emergency, like the opioid and housing crisis' that have an effect on nearly all of the downtowns in Vermont today.
The event was held in the beautiful event space at the Vermont Public offices in Historic Fort Ethan Allen, and moderated by long time reporter Peter Hirschfeld.