Locally owned retailer bucks national retail trends. Small Dog Electronics was proud to announce its selection as an Apple Premier Partner, one of a small, elite group of independent Apple resellers and service centers serving North America. Small Dog Electronics is one of only 55 independently owned and operated Apple Premier Partners currently in North America.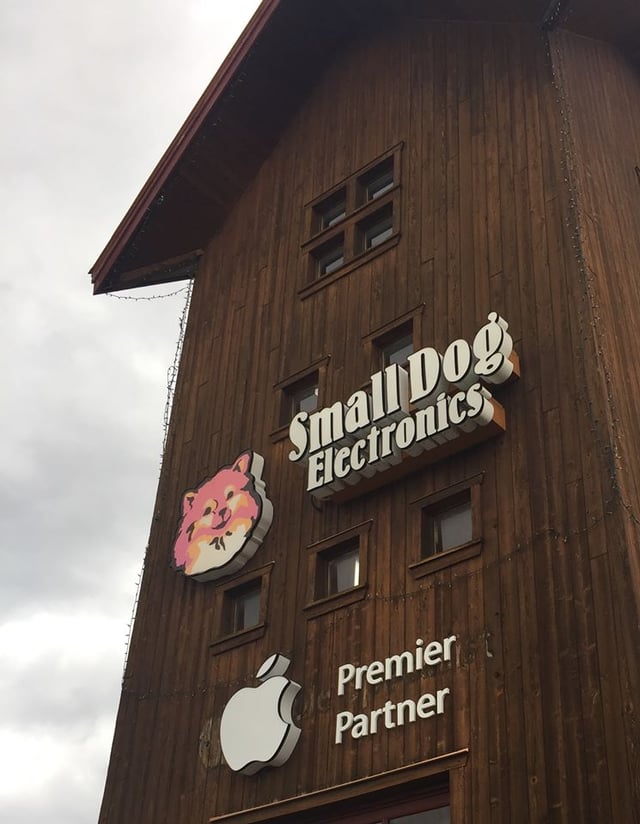 Small Dog Electronics has been an authorized service provider for Apple's range of iPhones, MacBooks, iPads and more for many years, and is pleased to have earned the prestigious new Apple Premier Partner title in 2017 after meeting Apple's strict standards for exceptional customer experience and repair support.
As an Apple Premier Partner, Small Dog Electronics is able to offer warranty service and repair for Apple computers, iPods, iPads, Beats Headphones, Apple TV and other Apple accessories in its Waitsfield and South Burlington locations. Additionally, Small Dog Electronics now sells the Apple Watch in both retail locations and online.
Staff at Apple Premier Partners are trained and capable of selling, servicing, and supporting the entire Apple product family so the experience meets the same renown standards of an Apple corporate store. Apple audits and reviews Apple Premier Partners to ensure these high standards are consistently met.