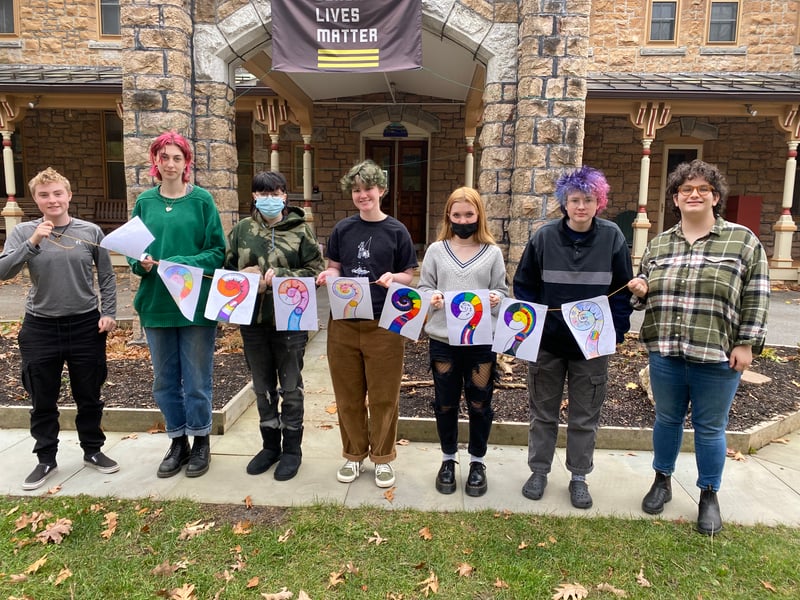 On Wednesday, November 17, Rock Point School participated in Outright Vermont's statewide virtual Gender & Sexuality Alliance (GSA) conference. Rock Point School's GSA students gathered for the Zoom event with a fantastic turnout of 650 other youth from around Vermont for discussions, games, and breakout rooms to connect with other regional GSAs.
Read more about Rock Point School's experience at the conference.
Rock Point School is an intentionally small boarding and day school for grades 9–12, situated on a beautiful parcel of waterfront land right here in the Burlington. It's coeducational and independent, a positive alternative to more traditional high schools.