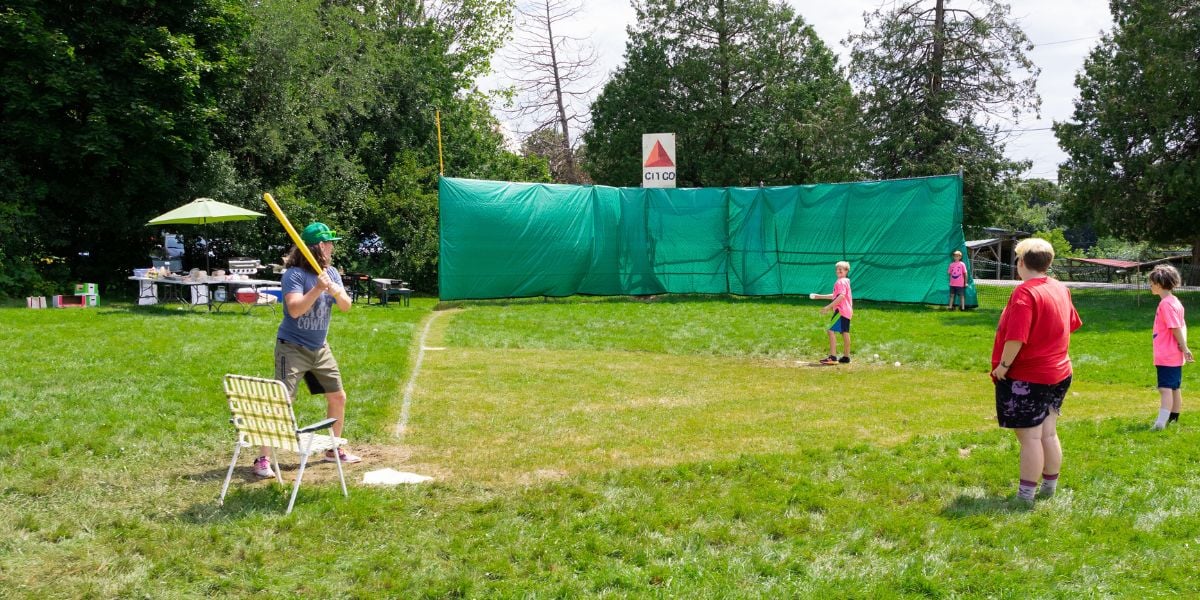 Rock Point School, located on a 130-acre lakeside campus here in Burlington, Vermont hosted their 25th annual Wiffle Fest on August 12th, 2023, a yearly 2-on-2 wiffle ball tournament and community event that raises money to support Rock Point School and their students in the upcoming year.
This year, forty-six teams participated in the tournament, many of the teams and fans have been attending Wiffle Fest for 15-25 years. It's a fun fundraising event that has a rich history in the Rock Point School community. This year was their most successful fundraising effort in the history of the event and had the most teams ever participate.
Wiffle Fest builds community and raises funds for Rock Point School but is a lot more.
It is an all-day affair with a pot-luck lunch, and ends with everyone helping to break the fields and decorations down.
For me, Wiffle Fest truly is an enchanted day spent in joy and celebration - we get to play, laugh, and eat together while also supporting a worthy cause.

- C.J. Spirito, Rock Point School Headmaster, and organizer of Wiffle Fest
You can see videos, photos, and more from this years event, and photos from past Wiffle Fests on the Rock Point School website.