The Vermont Council on Rural Development (VCRD) recently honored Rick Davis, co-founder and president of the Permanent Fund for Vermont's Children, with VCRD's lifetime achievement award.
WCAX-TV Channel 3, The Herald of Randolph and The Mountain Times were among the media covering this "positive news" event.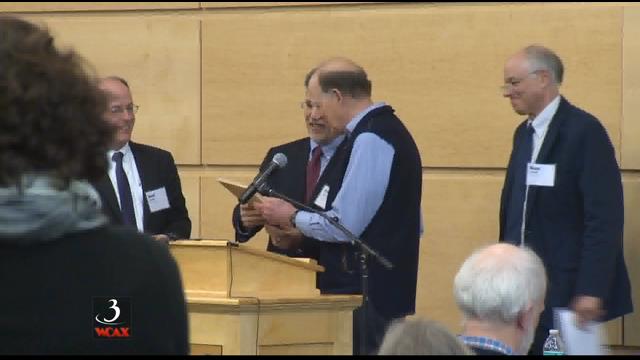 Rick's steadfast commitment to early childhood development continues to have a tremendous impact through the expansion of early childhood learning opportunities in Vermont.