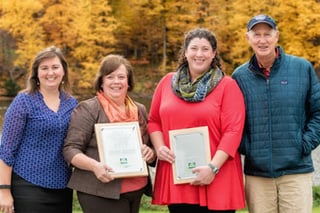 We are happy to announce that our client, The Permanent Fund for Vermont's Children, awarded its first Early Educator of the Year Award to Geralyn Barrows, a 30-year veteran child care provider from New Haven. Elsa Bosma, a Shelburne childcare provider, was the 2015 finalist.
Marketing Partners produced and directed videos on each finalist. It was a pleasure getting to known each of the providers and visiting their programs.
The Permanent Fund plans to recognize excellence in the field of early education teaching on a yearly basis in the hope of highlighting what high quality child care looks like.