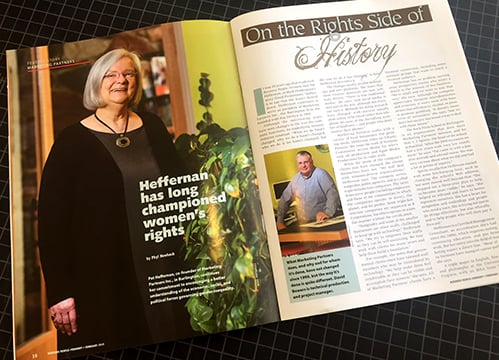 Everyone likes to receive good news mail and that was certainly the case the first week of February here at Marketing Partners. The team was excited to open this month's edition of Business People Vermont and read the thoughtful article by Phyl Newbeck on Marketing Partners' president Pat Heffernan.
Business People Vermont was celebrating the Vermont women business owners and operators they had previously profiled many years earlier. In Pat's case, that was 20 years ago, and she eloquently explains, "What we do hasn't changed, why we do it hasn't changed, who we do it for hasn't changed, but the way we do it has changed."
We hope you enjoy a digital version of the article as it appeared in print in the Business People Vermont, February 2019 issue, or a permalink.