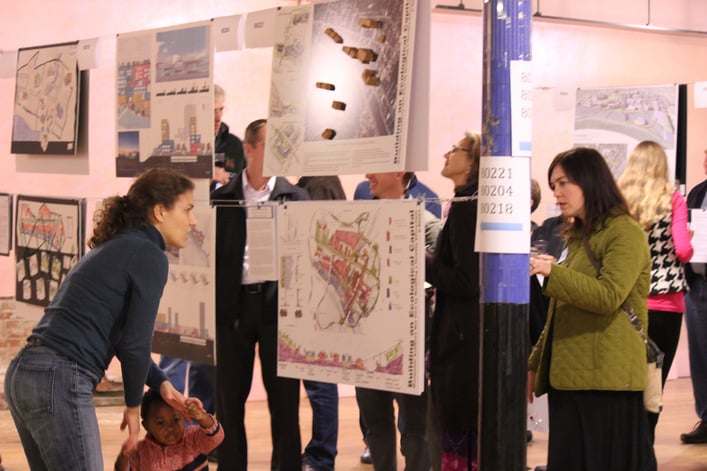 Net Zero Vermont opened a pop-up gallery and voting for the Sustainable Montpelier Design Competition on October 2, 2016 in the capitol city. Design concepts were submitted from around the world for Montpelier residents, workers and visitors to review and select their top five. The Times Argus and NECN [Video] were first to cover the action.
About Net Zero Vermont
Net Zero Vermont, Inc. is a 501c3 non-profit organization established to help Vermonters create a shared vision for a sustainable future that provides vibrant, people-centered downtowns and transforms our transportation and energy systems to low carbon alternatives. Sustainable Montpelier 2030 is the organization's first project. For more information about Net Zero Vermont and the design competition visit www.netzerovt.org or on Twitter at twitter.com/netzerovt.