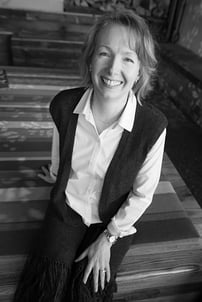 Marketing Partners, Inc. announces the addition of Karen Wilkinson to its team as a graphic design and marketing specialist. In this role, Karen will develop an overall campaign look and feel for clients, plus wire frames, website graphics (including infographics), print, digital and broadcast graphics. She brings over 20 years' experience in the design, marketing and advertising industry, and is excited to find effective, creative solutions for each and every client brief.
Karen received a Bachelor of Arts in Graphic Design from Charles Sturt University in Wagga Wagga, Australia. She has brought her Aussie accent all the way to beautiful Vermont, and enjoys many of the outdoor pursuits on offer with her husband and two teenagers.
Prior to Marketing Partners, Karen held positions in a range of large and small agencies, including her own design studio. This has honed her client service and project management skills to encompass everything from the big picture, down to the minute details. Proof-reading is also a task she particularly enjoys, strange but true!
Karen recently attained a Certificate in TESOL (Teaching English to Speakers of Other Languages) and is a member of the local Toastmasters club. She hopes to one day attend the Toastmasters International Conference and is inspired by effective and moving public speakers.