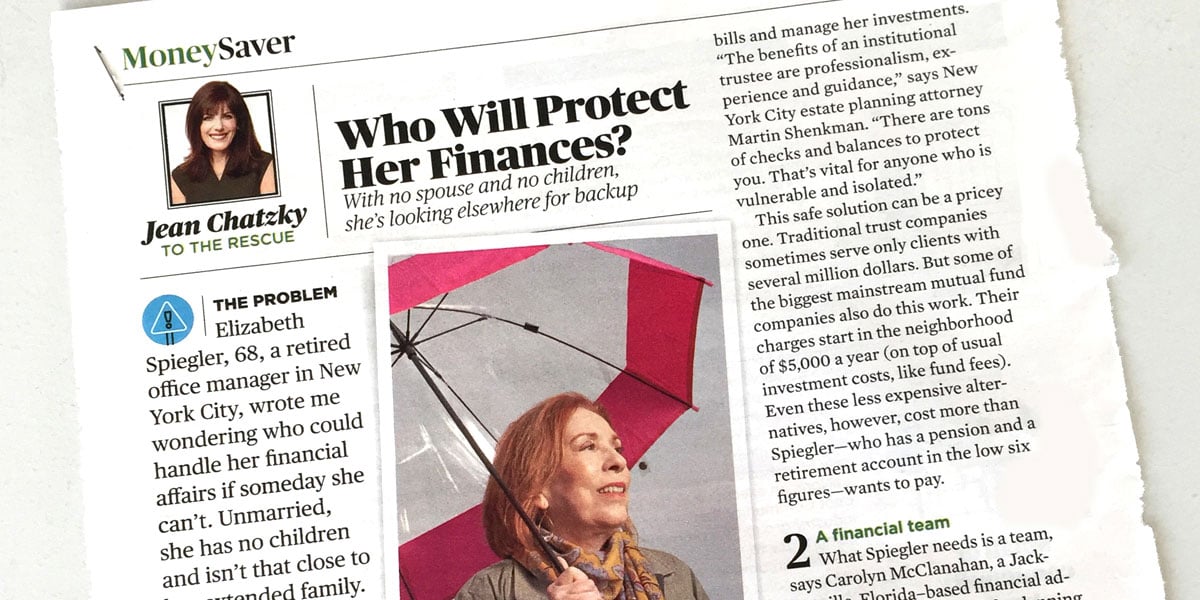 The American Association of Daily Money Managers (aadmm.com) is mentioned as an option for your financial team to avoid the risk cited by Nancy Sween, National Association of Elder Law Attorneys spokesperson, of finding a random person you find online to be your bill payer.
It is a timely and increasingly common situation. An article titled 'Solo Ager' Needs Help Handling Her Financial Affairs: With no spouse and no children, she's looking elsewhere for backup in AARP Magazine describes the problem and options available to a retired older single woman concerned about who could handle her financial affairs if and when she can no longer do so.
Thanks AARP for including AADMM and DMMs in this article by Jean Chatzky.
The complete article is available at: https://www.aarp.org/retirement/planning-for-retirement/info-2019/solo-aging-financial-plan.html or on page 34 in the Dec 2019/Jan 2020 issue of AARP Magazine.