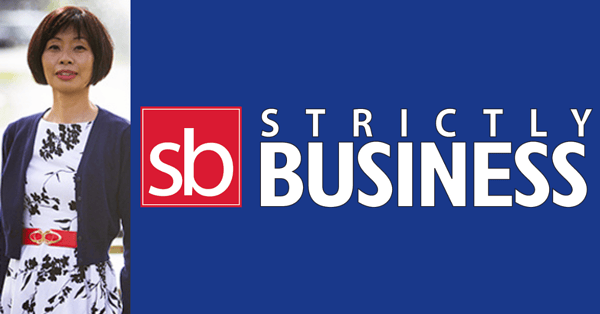 In October, Clute Wealth Management team member Akemi Chen was interviewed as part of a Strictly Business Magazine article featuring five alumni from SUNY Plattsburgh who chose to settle down and start their careers in the Plattsburgh area after graduating.
Read Akemi's excerpts below:
Akemi Chen traveled nearly 7,000 miles from her home in Japan to attend SUNY Plattsburgh. She majored in International Business, graduating in 1999. She is currently a Chartered Mutual Fund Counselor and Financial Paraplanner at Clute Wealth Management.

---

Why did you choose SUNY Plattsburgh?
I am from Japan originally and I saw immense opportunities to experience college life and American culture at SUNY Plattsburgh as there were fewer international students in attendance vs. areas like New York City.

Why did you decide to remain in the North Country after graduation?
The cost of living is reasonable. I was able to save money to travel around the world and to have amazing cultural experiences while I was working and raising children. I might not have had as many opportunities, if I returned home.
Clute Wealth Management adds how thankful they are that Akemi chose to settle down in Plattsburgh and eventually become part of their team!
Clute Wealth Management is an independent firm and Registered Investment Advisor (RIA) that provides strategic financial and investment planning for individuals and small businesses in the Champlain Valley region of New York and Vermont. Owners Heidi Clute, CFP® and Christina Ubl CFP®, CDFA®, head up a dedicated and experienced team.
The firm has been in business since 1984 and is among the earliest woman-owned and led RIA firms. Clute Wealth Management develops customized strategies for personal, business, estate, and charitable financial needs. We especially enjoy helping women, LGBQ, and other historically under-represented groups develop financial confidence and independence.
If you'd like to read the whole article and the profiles of the four other alumni, visit This is the Place on the Strictly Business Magazine website.
Credit for Akemi's photo goes to Jessica McCafferty.