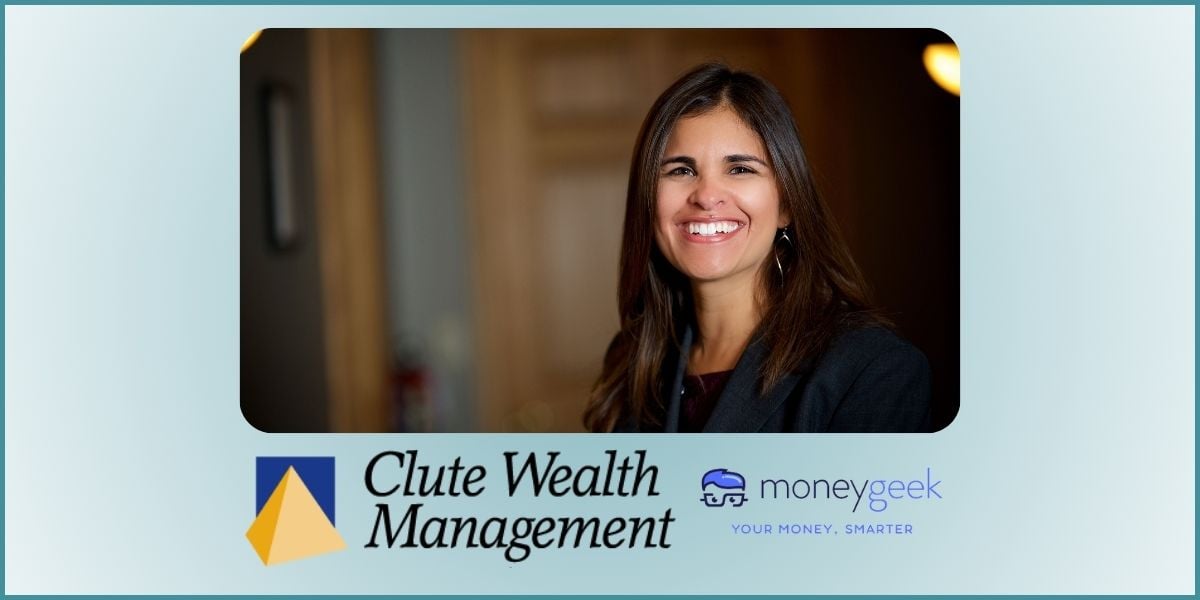 Christina Ubl, CFP®, Certified Divorce Financial Analyst®, and co-owner of Clute Wealth Management gave her expert insight and tips on financial planning through a divorce in the MoneyGeek article "Financial Planning for a Divorce", originally published in April 2023.Included in the article are important resources, and the steps to navigating the whole process, and Christina gives insight on some of the most common financial mistakes that are made during a divorce.
Read a portion of Christina's advice, below:
What are some common financial mistakes people make in a divorce?
Divorce is a complex and emotional process that can significantly impact your financial future. Here are some common financial mistakes people make during a divorce:
Neglecting to hire your own professional team — an attorney: This happens if you are not familiar with the household's finances, a financial advisor and potentially a tax professional and counselor. Often, someone suggests that using one attorney or advisor can help save money. While this is possibly true, not hiring separate professionals to educate you and advocate for your needs could cost you financially and emotionally more in the long run.

Failing to account for all assets and liabilities: It is important to make sure that all assets and related liabilities are accounted for and valued accurately. This includes retirement accounts, investment accounts, real estate and any other assets that may be subject to division in the divorce settlement. While it's common for one person to handle finances during a marriage, both parties need a clear understanding when divorcing.

Overestimating your ability to maintain your lifestyle: Many people underestimate the impact that divorce can have on their financial situation. It's important to be realistic about your ability to maintain your current lifestyle and make adjustments accordingly.

Failing to consider tax implications: Divorce can have significant tax implications, particularly regarding the division of assets such as retirement accounts and real estate. It is important to work with your financial advisor and tax professional to ensure that you understand the tax implications of your divorce settlement.

Overestimating your capacity to separate financial decisions from emotional decisions: For example, someone often wants to remain in the family home (usually for the children), but this may be a financial pitfall either due to carrying costs being too high for one person and/or having a large majority of assets in illiquid form (i.e., not easily accessible) — another important conversation to have with a financial professional.

Neglecting to update estate planning documents, titles or registrations and beneficiary designations after the divorce is complete to determine if any changes are required. Failing to update beneficiary designations on retirement accounts, life insurance policies, and other assets can result in unintended consequences in the event of your death or the death of the designated payor of spousal support for a specified time period. You may want to consider buying an additional life insurance policy to protect against an unexpected loss of income.
Navigating a divorce can be challenging, both emotionally and financially. If you're going through a divorce, working with a professional team that can help you make informed decisions and avoid common financial mistakes is essential.