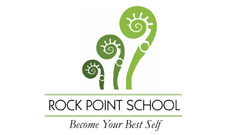 The Chill Program, established by the founders of Burton Snowboards, Jake and Donna Carpenter, is a nonprofit that inspires youth to overcome challenges through board sports.
Since its inception, Chill has introduced more than 25,000 youth to snowboarding, skateboarding, surfing, and stand-up paddle boarding.
Rock Point School was thrilled to have a student featured in a new video about the Chill Program. Rock Point students are encouraged to explore multiple ways to overcome challenges by keeping physically active and enjoying the Vermont outdoors. Watch Charlie, of Rock Point School, share his experience in the Chill Program, and what it means to him.

"Why wouldn't you take the opportunity to improve your life while also having a blast." - Charlie